Bentley ProStructures V8i SS8 08.11.14.195
Size:
1.4 GB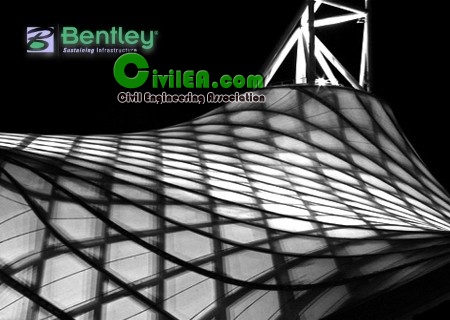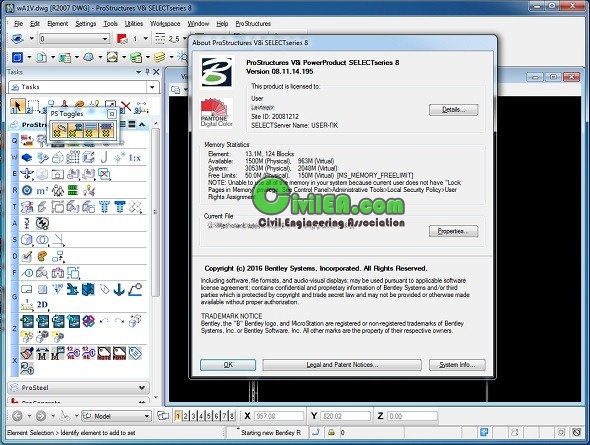 Bentley Systems Inc., the leading company dedicated to providing comprehensive software solutions for sustaining infrastructure, has released the V8i (SELECTSeries 8) 08.11.14.195 version of ProStructures is a enables engineers to reduce documentation production time and assists them in eliminating errors and design flaws and to design and document composite structures.
Efficiently create accurate 3D models for structural steel, metal work, and reinforced concrete structures. ProStructures lets you create design drawings, fabrication details, and schedules that automatically update whenever you change the 3D model. Complete projects quicker thanks to customizable user standards and the open working environment. Comprehensive software built by experienced design engineers, ProStructures, which includes ProSteel and ProConcrete, can help increase your productivity and profitability.
- Automatically create accurate documentation and details.
- Easily produce detailing such as stairs, handrails, ladders, and circular stairs.
- Automatically receive 2D drawings from your 3D model, including bills of materials, NC data, and PPS data.
- Eliminate duplication of effort through integration with Bentley products as well as third-party products.

Code:
***************************************
Content of this section is hidden, You must be registered and activate your account to see this content. See this link to read how you can remove this limitation:

http://forum.civilea.com/thread-27464.html
***************************************


Code:
***************************************
Content of this section is hidden, You must be registered and activate your account to see this content. See this link to read how you can remove this limitation:

http://forum.civilea.com/thread-27464.html
***************************************