Bentley CivilStorm V8i SS5 08.11.05.113
Size:
472.4 MB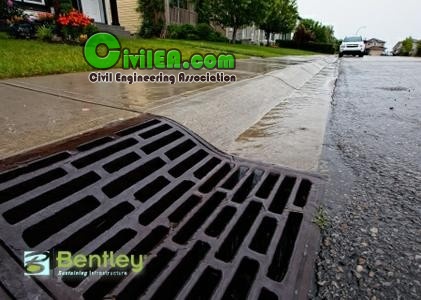 Bentley Systems, Incorporated, the leading company dedicated to providing comprehensive software solutions for sustaining infrastructure, has released the V8i (SELECTSeries 5) 08.11.05.113 version of CivilStorm, software for accurately model every aspect of your stormwater system including rainfall, runoff, inlet capture and bypass, gravity and pressure piping, detention ponds, outlet structures, open channels, culverts, and more.
CivilStorm performs a full range of analysis necessary for verification of hydraulic capacity and demonstrating stormwater compliance in complex storm water handling systems. Its dynamic calculation engine handles capacity analysis, detention, looped systems and diversions. Choose the industry-standard EPA-SWMM engine or CivilStorm's implicit solution. Time saving model management tools such as Scenario Manager, FlexTables, FlexUnits, and engineering libraries make CivilStorm both highly cost-effective and extremely flexible. CivilStorm is also fully compliant with US Federal Highway Administration (FHWA) Hydraulic Design Series No. 5 (HDS-5) standards.
About Bentley Systems, Incorporated
Bentley Systems is a global leader in providing architects, engineers, geospatial professionals, constructors, and owner-operators with comprehensive software solutions for advancing the design, construction, and operations of infrastructure. Bentley users leverage information mobility across disciplines and throughout the infrastructure lifecycle to deliver better-performing projects and assets. Bentley solutions encompass MicroStation applications for information modeling, ProjectWise collaboration services to deliver integrated projects, and AssetWise operations services to achieve intelligent infrastructure – complemented by worldwide professional services and comprehensive managed services.

[align=left]

Code:
***************************************
Content of this section is hidden, You must be registered and activate your account to see this content. See this link to read how you can remove this limitation:

http://forum.civilea.com/thread-27464.html
***************************************

Code:
***************************************
Content of this section is hidden, You must be registered and activate your account to see this content. See this link to read how you can remove this limitation:

http://forum.civilea.com/thread-27464.html
***************************************

Code:
***************************************
Content of this section is hidden, You must be registered and activate your account to see this content. See this link to read how you can remove this limitation:

http://forum.civilea.com/thread-27464.html
***************************************

Code:
***************************************
Content of this section is hidden, You must be registered and activate your account to see this content. See this link to read how you can remove this limitation:

http://forum.civilea.com/thread-27464.html
***************************************
To engineers who, rather than blindly following the codes of practice, seek to apply the laws of nature.


......T.Y Lin