Bentley MicroStation V8i (SELECTSeries 3) 08.11.09.714
Size:
1.1 GB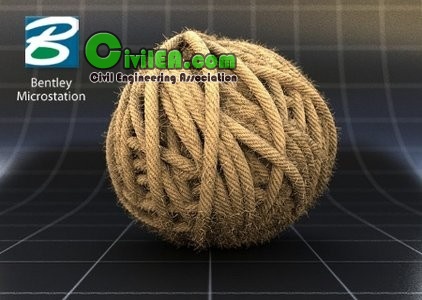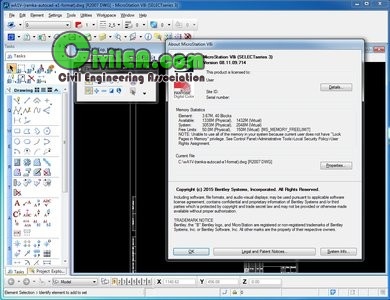 Bentley Systems Inc., the leading company dedicated to providing comprehensive software solutions for sustaining infrastructure, has released the V8i (SELECTSeries 3) 08.11.09.714 version of MicroStation - is the world's leading 2D and 3D CAD and information modeling software explicitly for the architecture, engineering, construction, and operation of utility systems, roads and rail, bridges, buildings, communications networks, water and wastewater networks, process plants, mining, and more.
MicroStation provides the power and flexibility to model, document, draft, and map projects of virtually any type and size. It also supports an unmatched portfolio of interoperable professional-grade, discipline-specific applications from Bentley and other software vendors.
About Bentley Systems, Incorporated
Bentley is the global leader dedicated to providing architects, engineers, constructors, and owner-operators with comprehensive architecture and engineering software solutions for sustaining infrastructure. Founded in 1984, Bentley has nearly 3,000 colleagues in more than 45 countries, $500 million in annual revenues, and, since 2001, has invested more than $1 billion in research, development, and acquisitions.
Name: Bentley MicroStation
Version: V8i (SELECTSeries 3) 08.11.09.714
Interface: english
OS: Windows XP / Vista / 7even / 8
Size: 1.1 Gb

Code:
***************************************
Content of this section is hidden, You must be registered and activate your account to see this content. See this link to read how you can remove this limitation:

http://forum.civilea.com/thread-27464.html
***************************************

Code:
***************************************
Content of this section is hidden, You must be registered and activate your account to see this content. See this link to read how you can remove this limitation:

http://forum.civilea.com/thread-27464.html
***************************************

Code:
***************************************
Content of this section is hidden, You must be registered and activate your account to see this content. See this link to read how you can remove this limitation:

http://forum.civilea.com/thread-27464.html
***************************************

Code:
***************************************
Content of this section is hidden, You must be registered and activate your account to see this content. See this link to read how you can remove this limitation:

http://forum.civilea.com/thread-27464.html
***************************************

Code:
***************************************
Content of this section is hidden, You must be registered and activate your account to see this content. See this link to read how you can remove this limitation:

http://forum.civilea.com/thread-27464.html
***************************************