Bentley SewerGEMS V8i (SELECTSeries 4) 08.11.04.54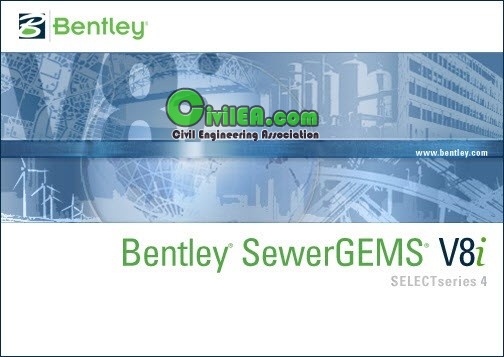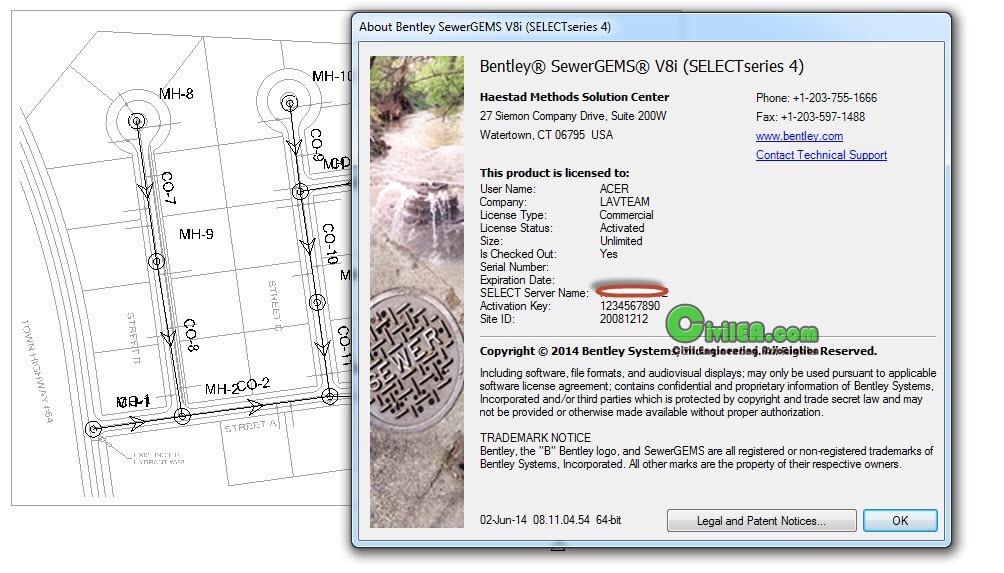 Engineers can analyze sanitary or combined conveyance sewer systems using built-in hydraulic and hydrology tools and a variety of wet-weather calibration
methods. From urban sewer planning to overflow remediation analysis, to optimized Best Management Practices designs, SewerGEMS provides an easy-to-use
environment for engineers to analyze, design, and operate sanitary and combined sewer systems.
SewerGEMS is a dynamic wave model to simulate wastewater collection systems. It solves the full St. Venant equations and is especially suited for combined
sewer systems where the hydrology of direct runoff into the collection system must be modeled. It is available in four compatible and interoperable interfaces:
Stand-alone, Microstation, ArcGIS and AutoCAD. Regardless of the platform used, SewerGEMS users can collaborate maintaining a single set of modeling files
for true interoperability across platforms.
About Bentley Systems, Incorporated
Bentley is the global leader dedicated to providing architects, engineers, geospatial professionals, constructors, and owner-operators with comprehensive
software solutions for sustaining infrastructure. Bentley Systems applies information mobility to improve asset performance by leveraging information modeling
through integrated projects for intelligent infrastructure. Its solutions encompass the MicroStation platform for infrastructure design and modeling, the
ProjectWise platform for infrastructure project team collaboration and work sharing, and the AssetWise platform for infrastructure asset operations – all
supporting a broad portfolio of interoperable applications and complemented by worldwide professional services. Founded in 1984, Bentley has more than
3,000 colleagues in 50 countries, more than $500 million in annual revenues, and since 2003 has invested more than $1 billion in research, development, and
acquisitions.

Code:
***************************************
Content of this section is hidden, You must be registered and activate your account to see this content. See this link to read how you can remove this limitation:

http://forum.civilea.com/thread-27464.html
***************************************

Code:
***************************************
Content of this section is hidden, You must be registered and activate your account to see this content. See this link to read how you can remove this limitation:

http://forum.civilea.com/thread-27464.html
***************************************


Code:
***************************************
Content of this section is hidden, You must be registered and activate your account to see this content. See this link to read how you can remove this limitation:

http://forum.civilea.com/thread-27464.html
***************************************

Code:
***************************************
Content of this section is hidden, You must be registered and activate your account to see this content. See this link to read how you can remove this limitation:

http://forum.civilea.com/thread-27464.html
***************************************