08-03-2015, 01:06 PM (This post was last modified: 08-03-2015, 01:13 PM by amindoxiti. Edit Reason: )
Hello,
1.when I press the two bottons "Find All Posts" and "Find All Threads"(shown below) in my home page they show the same page.
2.I used "CivilEA Pictures Host" but no sign below the image!
regards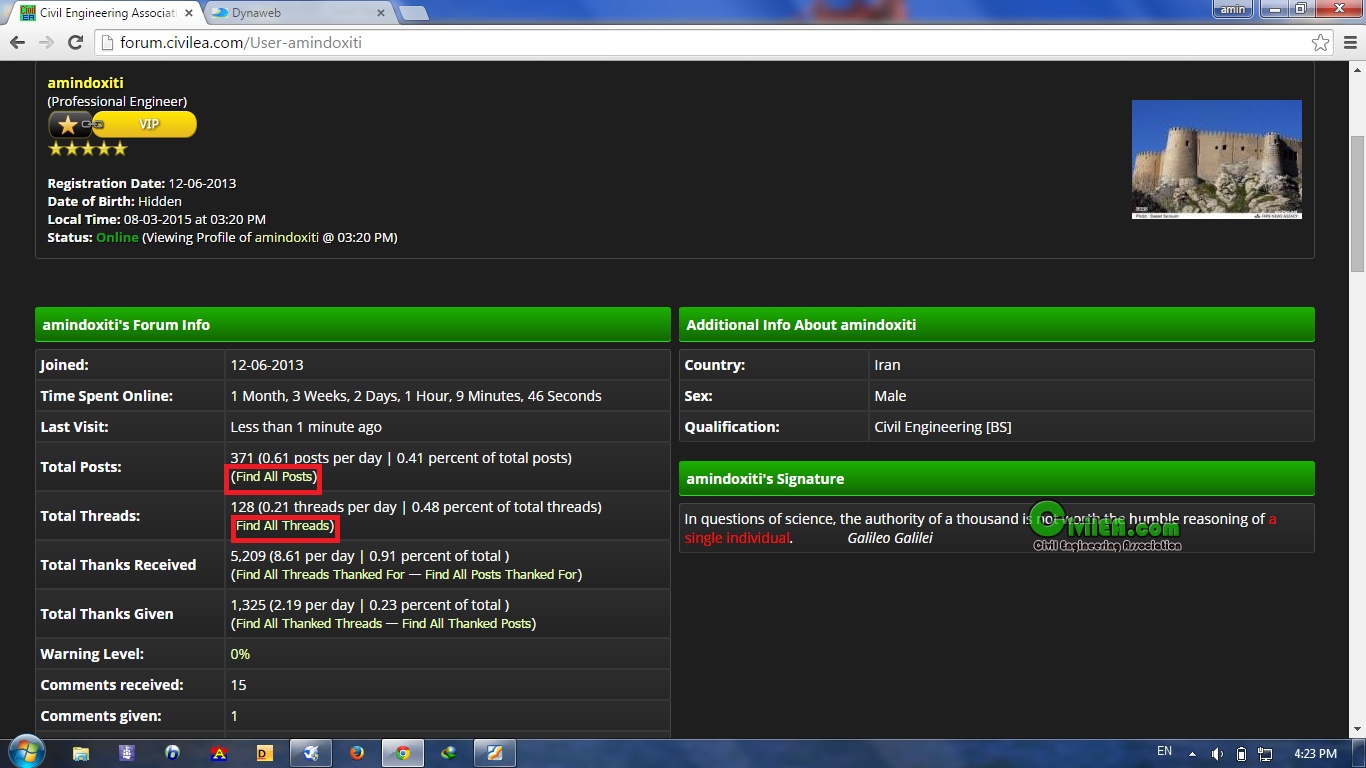 An equation has no meaning for me unless it expresses a thought of GOD.  -- Srinivasa Ramanujan