Bentley RAM Concept Release 3.3 (SELECTseries 3)

RAM Concept 3.3 has a number of enhancements over RAM Concept 3.1, including:
ISM Integration: Click here for more information on ISM, or refer to the previous feed item.
AS 3600-2001 Amendment #2
Graphical Enhancements
Canadian Standard (CSA-A23.3-04)
National Building Code of Canada 2005 Live Load Reduction
Deflection Contours including Long Term Effects, Load History and Cracking
RAM Structural System Integration Enhancements
Snow and Live (Parking) Loading Types Added
Beam Meshing Improvements
Use the previous Struceng medicine.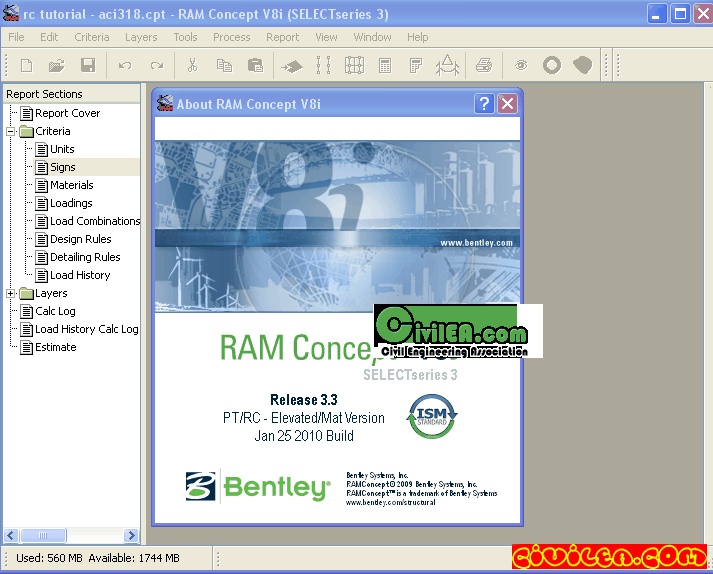 ***************************************
Content of this section is hidden, You must be registered and activate your account to see this content. See this link to read how you can remove this limitation:

http://forum.civilea.com/thread-27464.html
***************************************
IMPORTANT NOTICE: You may use this software for evaluation purposes only.
If you like it, it is strongly suggested you buy it to support the developers.
By any means you may not use this software to make money or use it for commercial purpose.
1.Read the HELP and the Rules before posting.
2.Always post in the right thread.
3.Search before to prevent duplicates.
4.Use Preview Post to check.
5.THE BEST - Use the Post Generator.
6.Use the THANKS button.
7.Don't use REPLY if no need, use New Reply.


Chatting not allowed.