03-19-2010, 04:50 AM (This post was last modified: 03-19-2010, 09:50 PM by BennyP. Edit Reason: )
AUTODESK AUTOCAD INVENTOR SUITE 2011 32bit&64bit

Autodesk® Inventor® software takes engineers beyond 3D to Digital Prototyping by giving them a comprehensive set of tools for 3D mechanical design that enables them to design, visualize, and simulate products before they are ever built. Digital Prototyping with Inventor software helps companies design better products, reduce development costs, and get to market faster.
DVD1 7,04 GB. DVD2 7,53 GB. DVD3 2.80 GB (17.3 GB Total)
DVD1: Inventor Suite Windows 32Bit
DVD2: Inventor Suite Windows 64Bit
DVD3: Vault Server
Downloaded from Rapidshare. Installed the 32 bit version. After opening the 38 uploaded rar files the result is another 75 rar files. Opening them the result is an iso file.
The iso contain three other rar files (executable) and the installation create a temporary directory on hard disk (can delete it after installation). This directory is 11 GB and this is the reason of distribution as rar files because the double layer DVD is limted to 8.5 GB.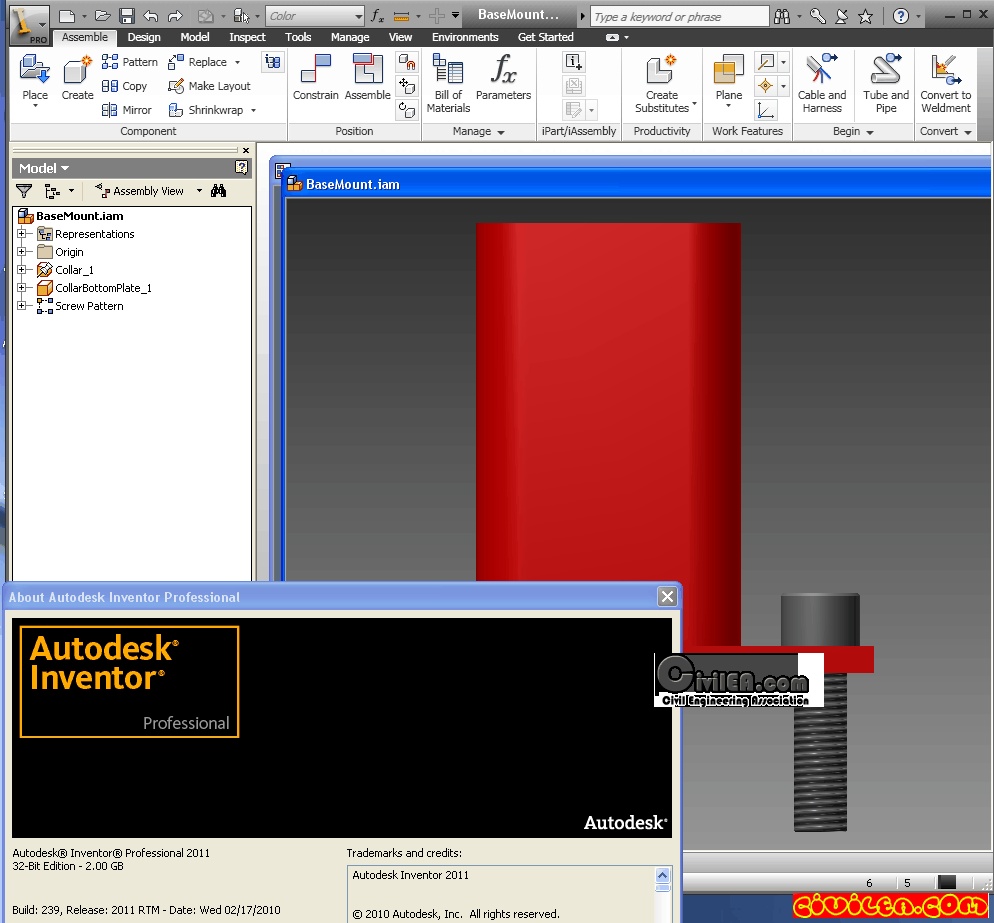 ***************************************
Content of this section is hidden, You must be registered and activate your account to see this content. See this link to read how you can remove this limitation:

http://forum.civilea.com/thread-27464.html
***************************************
IMPORTANT NOTICE: You may use this software for evaluation purposes only.
If you like it, it is strongly suggested you buy it to support the developers.
By any means you may not use this software to make money or use it for commercial purpose.
1.Read the HELP and the Rules before posting.
2.Always post in the right thread.
3.Search before to prevent duplicates.
4.Use Preview Post to check.
5.THE BEST - Use the Post Generator.
6.Use the THANKS button.
7.Don't use REPLY if no need, use New Reply.


Chatting not allowed.