STAAD.Pro CONNECT Edition Update 2 (21.00.02.44)
Size:
502 MB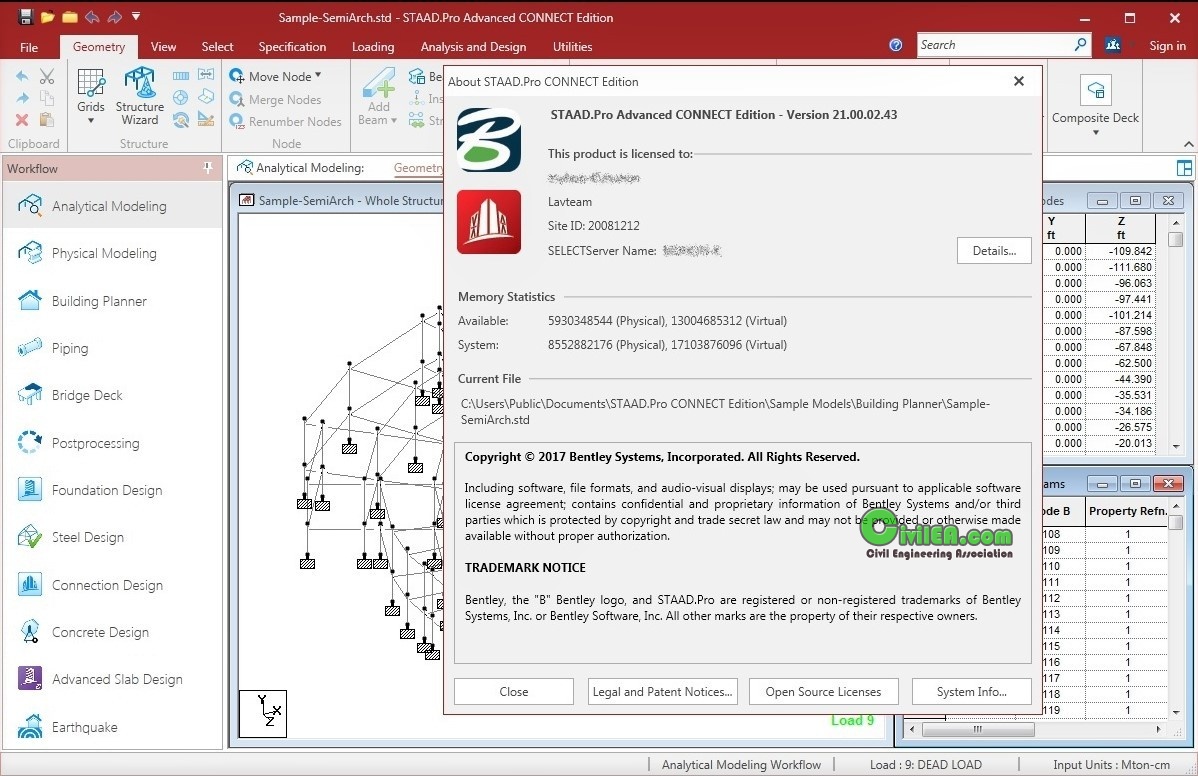 STAAD.Pro CONNECT Edition Update 2 (21.00.02.44) is the latest version of the world's leading analysis and design application.
The CONNECT Edition release introduced a complete new modeling system for creating physical models that provides a more structured method for interop with the greater construction processes including models with surfaces. Additionally, the analysis solvers were built with 64-bit technology providing extra capability to solve larger more complex problems. More design code capability than ever is offered and principal design codes, used for the design of beams, columns, and slabs other than STAAD nuclear and STAAD Advanced Concrete Design are now included at no extra expense. Complimentary offerings can still be added such as STAAD Foundation Advanced and RAM Connection to provide a more comprehensive solution depending on your business demands.
With Update 2 the AISC and ACI design routines have been updated to the 2016 and 2014 versions of the US steel and concrete design codes and a new dynamic Wind load routine and an all new output viewer that matches the extensive capabilities of the new Editor.

[align=left]

***************************************
Content of this section is hidden, You must be registered and activate your account to see this content. See this link to read how you can remove this limitation:

http://forum.civilea.com/thread-27464.html
***************************************

***************************************
Content of this section is hidden, You must be registered and activate your account to see this content. See this link to read how you can remove this limitation:

http://forum.civilea.com/thread-27464.html
***************************************

***************************************
Content of this section is hidden, You must be registered and activate your account to see this content. See this link to read how you can remove this limitation:

http://forum.civilea.com/thread-27464.html
***************************************

***************************************
Content of this section is hidden, You must be registered and activate your account to see this content. See this link to read how you can remove this limitation:

http://forum.civilea.com/thread-27464.html
***************************************