SACS CONNECT Edition 10.02.00.01
Size:
1 GB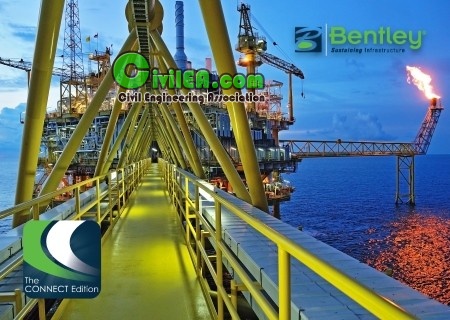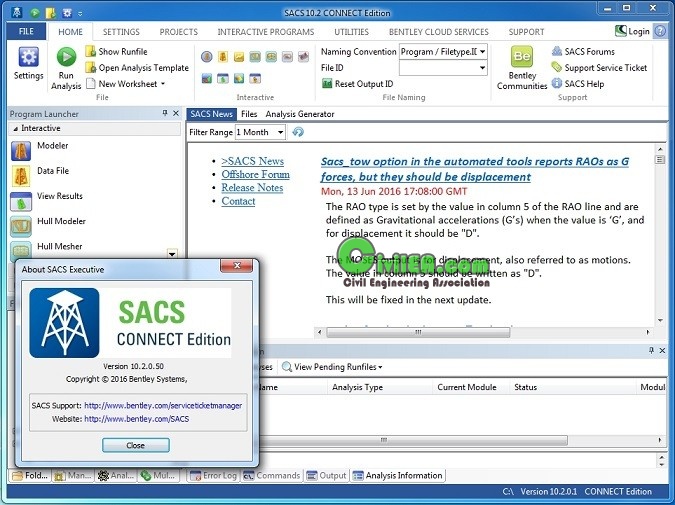 Bentley Systems Inc., the leading company dedicated to providing comprehensive software solutions for sustaining infrastructure, has released the 10.02.00.01 version SACS CONNECT Edition is software for the analysis and design of new and existing fixed offshore oil and gas structures and wind farm structures.
SACS supports wave, wind, and earthquake dynamic response analysis; special high-end analysis for severe accidental loadings such as dynamic blast, ship impact, and structural collapse; and fatigue evaluations on jacket structures, foundations, and topside. It also provides designers and operators of wind farms with coupled analysis of the entire turbine structures via tight integration with GH Bladed software.

Code:
***************************************
Content of this section is hidden, You must be registered and activate your account to see this content. See this link to read how you can remove this limitation:

http://forum.civilea.com/thread-27464.html
***************************************


Code:
***************************************
Content of this section is hidden, You must be registered and activate your account to see this content. See this link to read how you can remove this limitation:

http://forum.civilea.com/thread-27464.html
***************************************