Autodesk Revit 2016 R2 Update 3 with Extensions
Size:
5.4 GB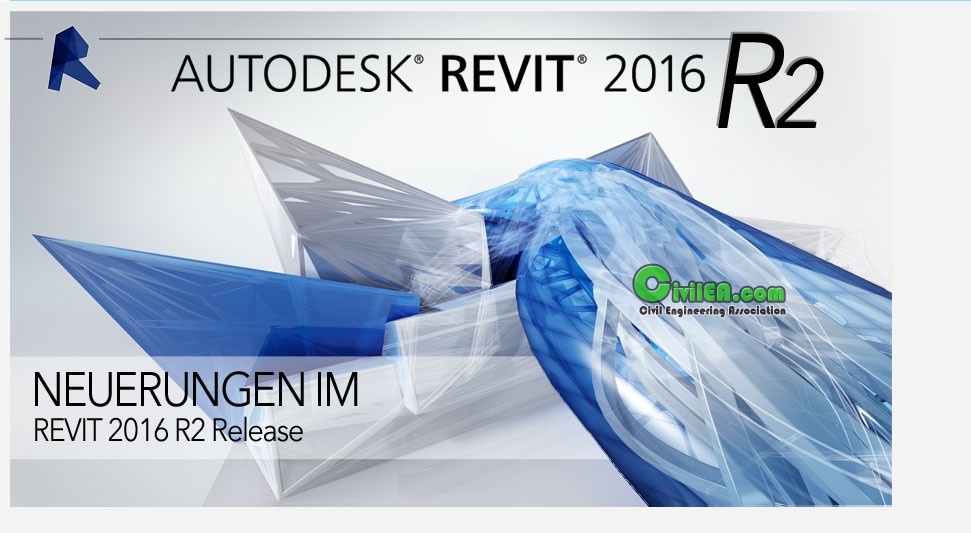 Autodesk Inc., a world leader in 3D design software for entertainment, natural resources, manufacturing, engineering, construction, and civil infrastructure, has released update of Revit 2016 R2 is specifically built for Building Information Modeling (BIM), empowering design and construction professionals to bring ideas from concept to construction with a coordinated and consistent model-based approach.
Autodesk Revit software is specifically built for Building Information Modelling (BIM), helping building professionals to design, build and maintain higher-quality, more energy-efficient buildings. Autodesk Revit 2016 is a comprehensive solution containing the functionality of Autodesk Revit 2016, Autodesk Revit Architecture 2016, Autodesk Revit MEP 2016, and Autodesk Revit Structure 2016 software, available in the Autodesk Building Design Suite Premium and Ultimate editions.
Name: Autodesk Revit
Version: 2016 (16.0.1118.0 20160217_1800(x64) Update 3 for R2)

[align=left]

Code:
***************************************
Content of this section is hidden, You must be registered and activate your account to see this content. See this link to read how you can remove this limitation:

http://forum.civilea.com/thread-27464.html
***************************************

Code:
***************************************
Content of this section is hidden, You must be registered and activate your account to see this content. See this link to read how you can remove this limitation:

http://forum.civilea.com/thread-27464.html
***************************************

Code:
***************************************
Content of this section is hidden, You must be registered and activate your account to see this content. See this link to read how you can remove this limitation:

http://forum.civilea.com/thread-27464.html
***************************************

Code:
***************************************
Content of this section is hidden, You must be registered and activate your account to see this content. See this link to read how you can remove this limitation:

http://forum.civilea.com/thread-27464.html
***************************************

Code:
***************************************
Content of this section is hidden, You must be registered and activate your account to see this content. See this link to read how you can remove this limitation:

http://forum.civilea.com/thread-27464.html
***************************************