Bentley WaterCAD & WaterGEMS V8i SS6 08.11.06.58
Size:
767.2 MB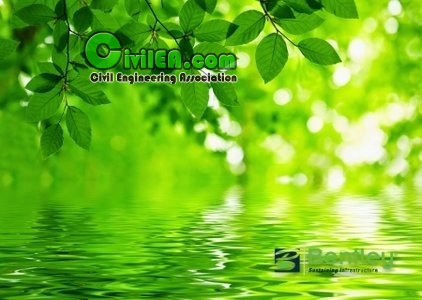 Bentley Systems Incorporated, the leading company dedicated to providing comprehensive software solutions for sustaining infrastructure, has released the V8i (SELECTSeries 6) 08.11.06.58 version of WaterCAD & WaterGEMS, its information modeling software for the analysis and design of water distribution systems.
Bentley WaterCAD V8i (SELECTSeries 6) 08.11.06.58
Model hydraulics, operations, and water quality with ease using your favorite environment. Utilities, municipalities, and engineering firms trust WaterCAD as a reliable, resource-saving, decision-support tool for their water infrastructure.
From fire flow, flushing, criticality, and constituent concentration analyses, to energy cost management and pump modeling, WaterCAD helps engineers and utilities analyze, design, and optimize water distribution systems.
Bentley WaterGEMS V8i(SELECTSeries 6) 08.11.06.58
WaterGEMS is a comprehensive and easy to use water distribution modeling application. WaterGEMS can run from within ArcGIS, AutoCAD, and MicroStation, or as a stand-alone application, fulfilling the interoperability dream.
From fire flow and water quality simulations, to criticality and energy cost analysis, WaterGEMS comes equipped with everything you need in a flexible multi-platform environment.
About Bentley Systems, Incorporated
Bentley is the global leader dedicated to providing architects, engineers, geospatial professionals, constructors, and owner-operators with comprehensive software solutions for sustaining infrastructure. Bentley Systems applies information mobility to improve asset performance by leveraging information modeling through integrated projects for intelligent infrastructure. Its solutions encompass the MicroStation platform for infrastructure design and modeling, the ProjectWise platform for infrastructure project team collaboration and work sharing, and the AssetWise platform for infrastructure asset operations - all supporting a broad portfolio of interoperable applications and complemented by worldwide professional services. Founded in 1984, Bentley has more than 3,000 colleagues in 50 countries, more than $500 million in annual revenues, and since 2003 has invested more than $1 billion in research, development, and acquisitions.

Code:
***************************************
Content of this section is hidden, You must be registered and activate your account to see this content. See this link to read how you can remove this limitation:

http://forum.civilea.com/thread-27464.html
***************************************

Code:
***************************************
Content of this section is hidden, You must be registered and activate your account to see this content. See this link to read how you can remove this limitation:

http://forum.civilea.com/thread-27464.html
***************************************

Code:
***************************************
Content of this section is hidden, You must be registered and activate your account to see this content. See this link to read how you can remove this limitation:

http://forum.civilea.com/thread-27464.html
***************************************


Code:
***************************************
Content of this section is hidden, You must be registered and activate your account to see this content. See this link to read how you can remove this limitation:

http://forum.civilea.com/thread-27464.html
***************************************

Code:
***************************************
Content of this section is hidden, You must be registered and activate your account to see this content. See this link to read how you can remove this limitation:

http://forum.civilea.com/thread-27464.html
***************************************
---
POST EDITED BY MODERATOR:
- REMOVED UNNECESSARY OPEN HYPERLINK UNDER COMMENTS