A NEW MODELLING TECHNIQUE USING A SUBSYSTEM FOR STRUCTURAL SCHEMATIC DESIGN OF TALL BUILDINGS
Author:

HANSOO KIM1, JONGHYUN JUNG AND SUKHEE CHO

|

Size:

195 KB

|

Format:

PDF

|

Quality:

Original preprint

|

Publisher:

HANSOO KIM1, JONGHYUN JUNG AND SUKHEE CHO

|

Year:

2003

|

pages:

15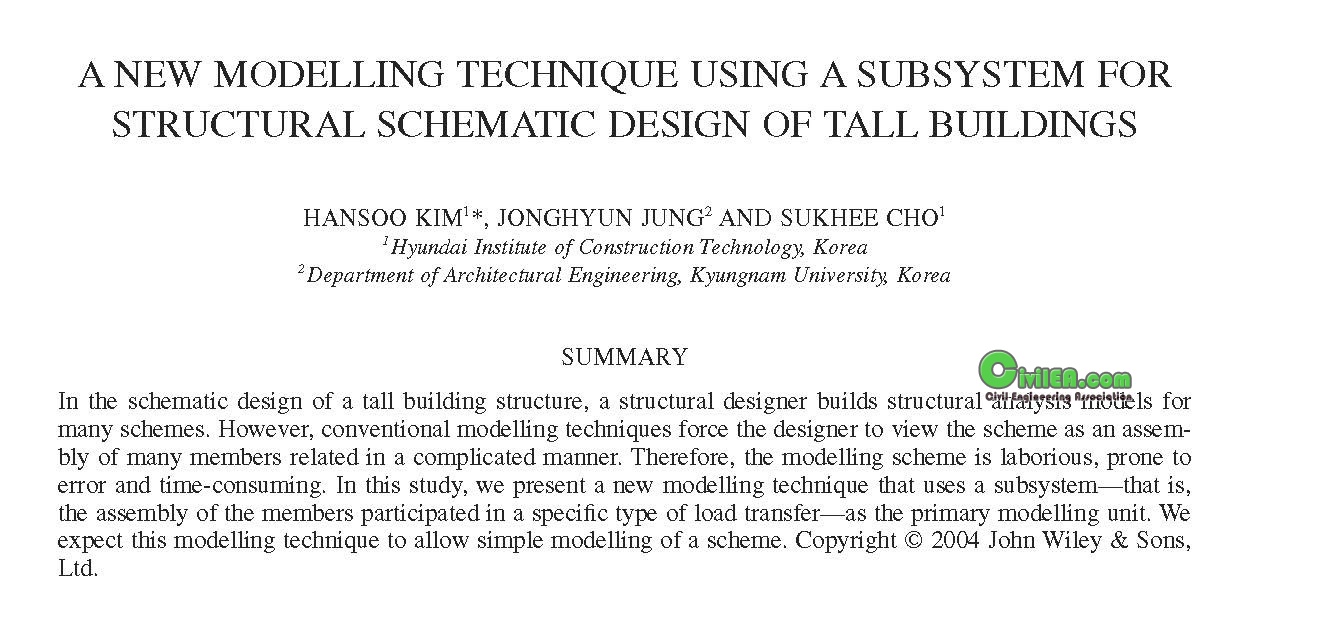 In the schematic design of a tall building structure, a structural designer builds structural analysis models for
many schemes. However, conventional modelling techniques force the designer to view the scheme as an assembly
of many members related in a complicated manner. Therefore, the modelling scheme is laborious, prone to
error and time-consuming. In this study, we present a new modelling technique that uses a subsystem—that is,
the assembly of the members participated in a specific type of load transfer—as the primary modelling unit. We
expect this modelling technique to allow simple modelling of a scheme. Copyright © 2004 John Wiley & Sons,
Ltd.

***************************************
Content of this section is hidden, You must be registered and activate your account to see this content. See this link to read how you can remove this limitation:

http://forum.civilea.com/thread-27464.html
***************************************
a- Follow the Forum Rules.
b- Use Search function before asking question, requesting or posting.
c- Use THANKS button if you like someone's post.
d- If you like abook/software then please buy the original. Encourage the writer/developer to continue their good work.