Autodesk SketchBook Designer 2013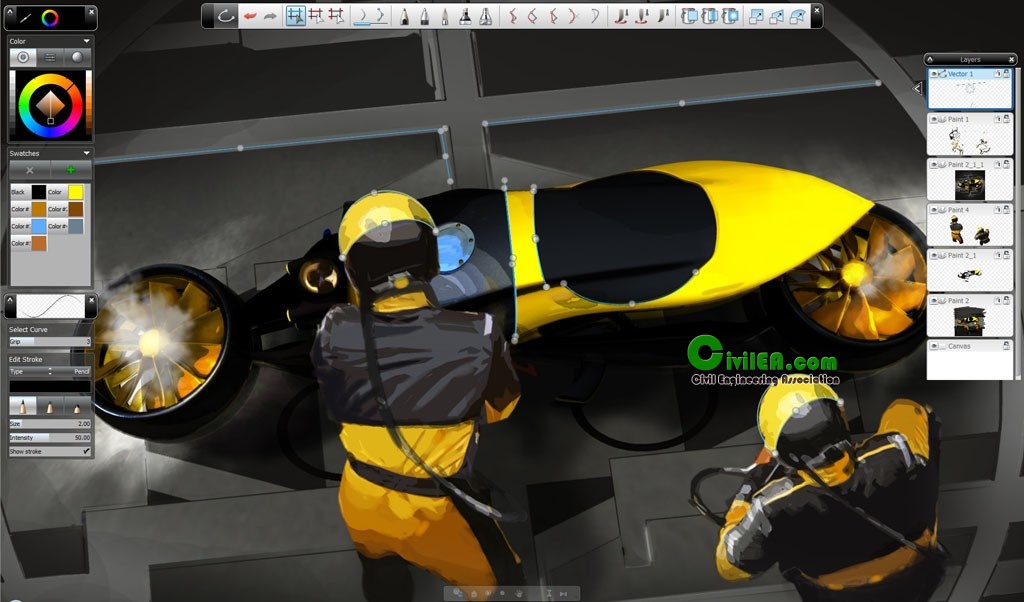 Autodesk SketchBook Designer illustration software joins the SketchBook product line. Formerly known as Autodesk Alias Sketch, Autodesk SketchBook Designer provides professional designers and artists from all industries with a unique hybrid of paint and vector workflows for more precise design illustration and graphic communication.
SketchBook Designer combines the same fluid freehand drawing capabilities of SketchBook Pro with powerful editing capabilities using mouse or pen interactions. Designers enjoy greater creative freedom to dynamically manipulate and transform any combination of paint, vector geometry and fills. What's more, Autodesk SketchBook Designer for AutoCAD is an add-in that integrates sketching and image manipulation capabilities into AutoCAD.

***************************************
Content of this section is hidden, You must be registered and activate your account to see this content. See this link to read how you can remove this limitation:

http://forum.civilea.com/thread-27464.html
***************************************

***************************************
Content of this section is hidden, You must be registered and activate your account to see this content. See this link to read how you can remove this limitation:

http://forum.civilea.com/thread-27464.html
***************************************

***************************************
Content of this section is hidden, You must be registered and activate your account to see this content. See this link to read how you can remove this limitation:

http://forum.civilea.com/thread-27464.html
***************************************

***************************************
Content of this section is hidden, You must be registered and activate your account to see this content. See this link to read how you can remove this limitation:

http://forum.civilea.com/thread-27464.html
***************************************

***************************************
Content of this section is hidden, You must be registered and activate your account to see this content. See this link to read how you can remove this limitation:

http://forum.civilea.com/thread-27464.html
***************************************