Box Culvert Design Spreadsheet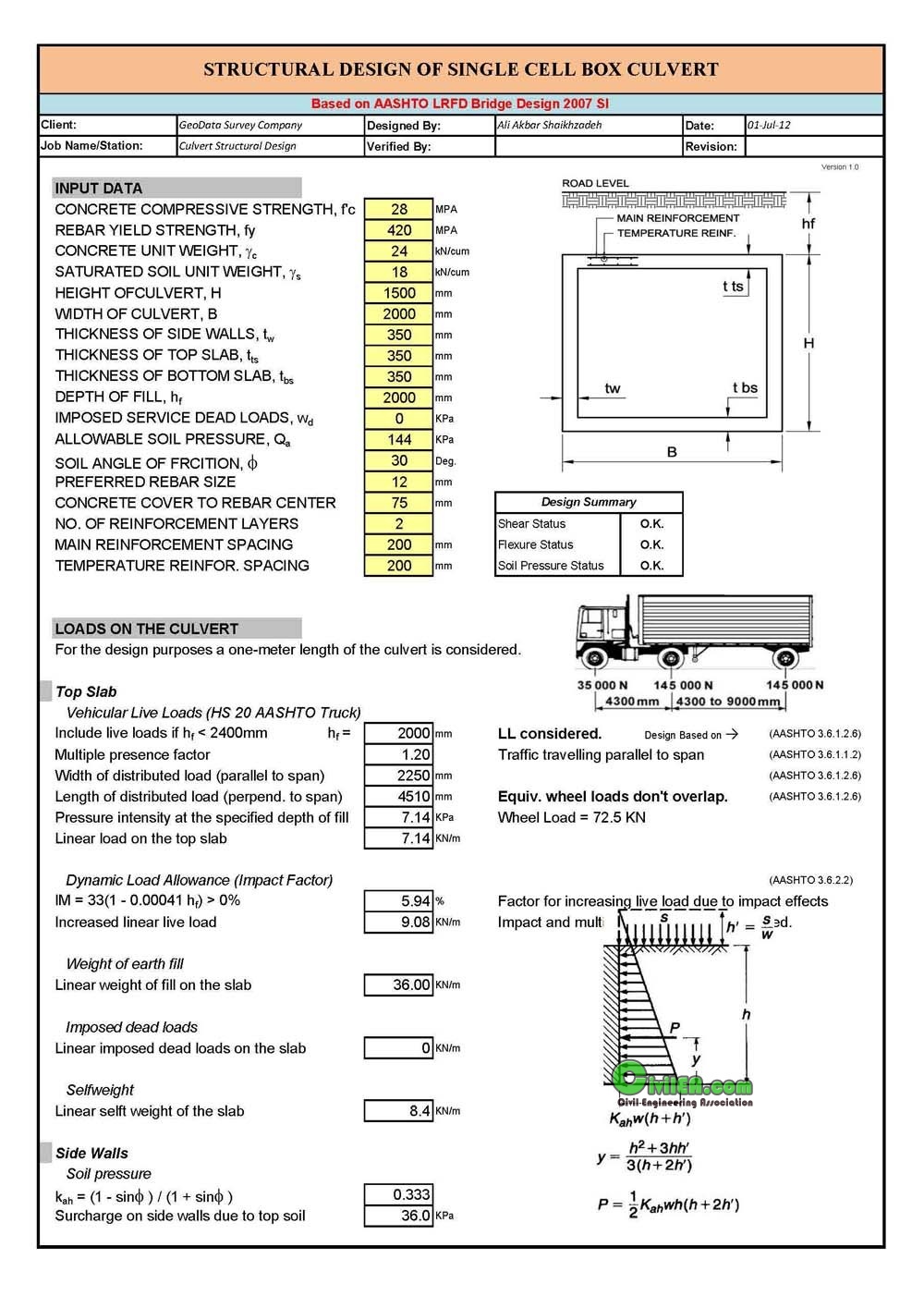 An excel spreadsheet written to analyze and design concrete one cell box culverts.
I have written this spreadsheet for a project which contains design of some culverts. I have uploaded it to let all of you civileans comment on that in order to make it more complete.
Thanks in advance.
Regards,
Ali Akbar

***************************************
Content of this section is hidden, You must be registered and activate your account to see this content. See this link to read how you can remove this limitation:

http://forum.civilea.com/thread-27464.html
***************************************

***************************************
Content of this section is hidden, You must be registered and activate your account to see this content. See this link to read how you can remove this limitation:

http://forum.civilea.com/thread-27464.html
***************************************