04-11-2011, 10:37 AM (This post was last modified: 04-13-2011, 04:24 PM by kardels. Edit Reason: )
STAAD.Pro V8i SELECTseries 2 (20.07.07.32)
info:
STAAD.Pro V8i SELECTseries 2 (20.07.07.32)
In order to meet the extended needs of STAAD.Pro users working in the nuclear market, STAAD.Pro V8i SELECTseries 2 has undergone the additional QA procedures in order to produce a new release that meets the requirements of the NRC. Apart from addressing over 200 reported issues and enhancement requests (all documented in the Revision History document), there have been a few key enhancements. These include:-
1) Additional nuclear design code ASME NF 3000-2004,
2) Enhancements to the AISC N690 steel design modules,
3) Support of combinations of combinations and
4) Enhancing STAAD.Pro to support upto 50 response spectrum load cases.
Additionally to keep our users fully informed, the documentation now includes a 'Known Issues' section which outlines current limitations found to exist in the program, but also suggested workarounds where possible.
This new version is now available for download from the Bentley SELECT server.
screenshot: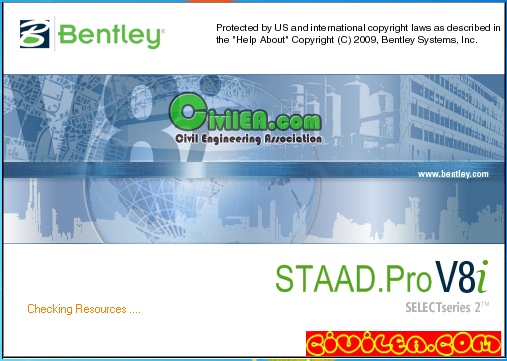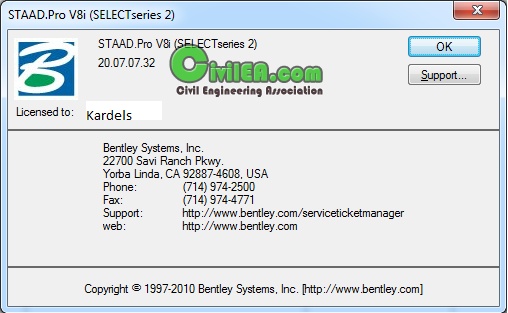 Download:
Code:
***************************************
Content of this section is hidden, You must be registered and activate your account to see this content. See this link to read how you can remove this limitation:

http://forum.civilea.com/thread-27464.html
***************************************
trial version
"Sometimes it is more noble to tell a small lie than to deliver a painful truth."