Bridge Aesthetics Design guidelines to improve the appearance of bridges in NSW
Author:

RTA Operations Directorate, Bridge Section

|

Size:

1.18 MB

|

Format:

PDF

|

Publisher:

RTA Road Network Infrastructure Directorate

|

Year:

2004

|

pages:

60

|

ISBN:

0731054067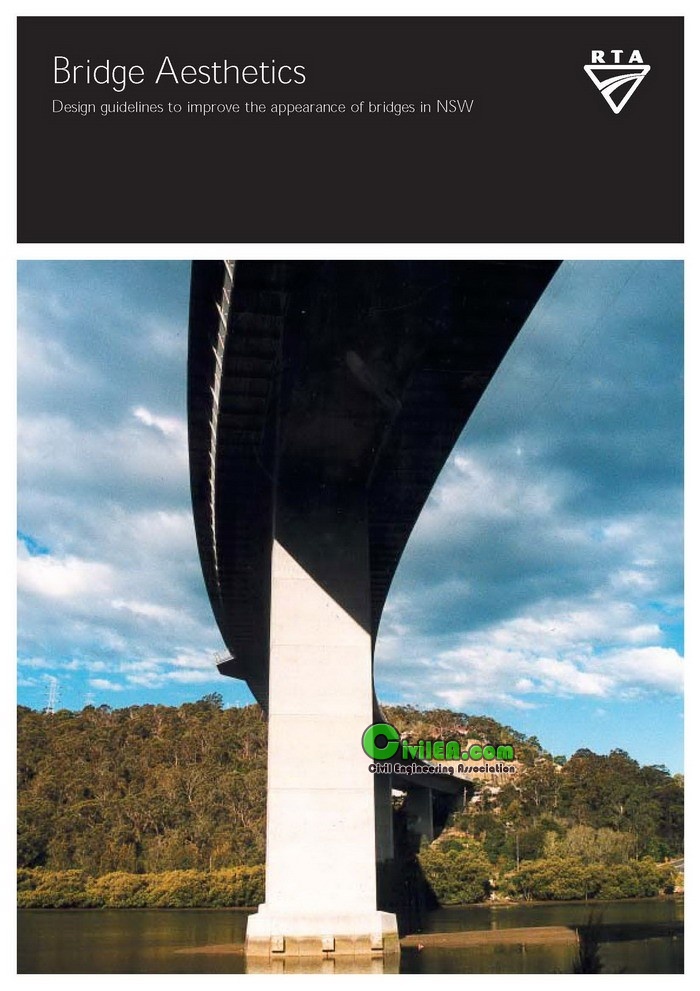 The purpose of these guidelines is to help design teams produce bridges of aesthetic value. In addition, these guidelines will also help the RTA and its advisors set down unequivocal aesthetic outcomes so that consultants and contractors are made aware of RTA requirements and can focus on innovation in achieving those requirements. The document is not intended for special iconic landmark bridges such as the Anzac Bridge which have their own design champions, but rather the more common road bridges which are an abundant and highly visible element of NSW highways. A number of photographs of NSW bridges have been included. It is not the intention to critically evaluate these bridges but to use the images as lessons for future bridge design. There are always exceptions to design rules and it is not the intention to provide a formula for good design.

Code:
***************************************
Content of this section is hidden, You must be registered and activate your account to see this content. See this link to read how you can remove this limitation:

http://forum.civilea.com/thread-27464.html
***************************************
The expert doesn't think, the expert knows.