Shotcrete Design Guidelines Design guidelines to avoid, minimise and improve the appearance of shotcrete
Author:

Gareth Collins

|

Size:

1.77 MB

|

Format:

PDF

|

Publisher:

RTA Road Network Infrastructure Directorate

|

Year:

2005

|

pages:

36

|

ISBN:

1920907300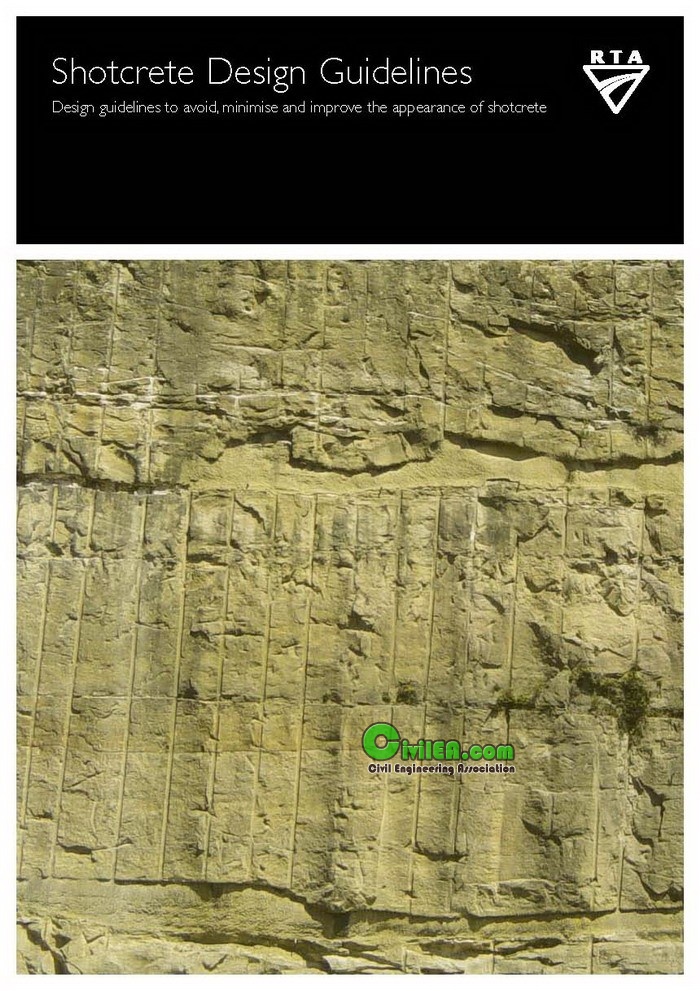 The use of shotcrete has recently come under scrutiny. Although it is cost effective and useful, when used in its natural, untreated state, it is visually intrusive, particularly in highly sensitive urban or rural areas. Due to its poor visual qualities there is often a call to restrict its use. However, this is not possible as it is a valuable engineering technique, useful for stabilising and providing structural support for problematic slopes. This has unnecessarily caused a difference of opinion within road design teams because if considered at the outset, in the route selection and concept design stages, designers and engineers can agree on a common goal to avoid the need for slope stabilisation for visual as well as cost and maintenance reasons. Therefore this document addresses the need to consider unstable slopes early on in the road development process and sets down a strategy and recommendations to avoid or minimise the eventual need for shotcrete. However it also recognises that there will be circumstances where shotcrete is inevitably required and addresses the real practical problem of what is an acceptable appearance.

Code:
***************************************
Content of this section is hidden, You must be registered and activate your account to see this content. See this link to read how you can remove this limitation:

http://forum.civilea.com/thread-27464.html
***************************************
The expert doesn't think, the expert knows.