[help]
i have problem with NonLinear Dynamic analysis using SAP2000 v14.1.
for modeling non linear column and beam, im using nonlinear Hinge in both side. hinge M3 for beam and hinge PMM for column. then i put Time history acceleration as dynamic loading.
when i analyze the result,
(for column)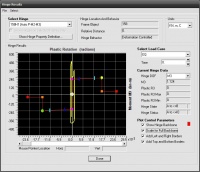 (for beam)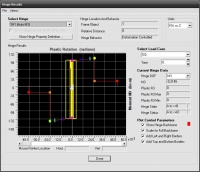 my questions are:
1. is my method right? using hinge to model non linearity of frame?
2. there is another method to model it?
3. Hinge from FEMA (displacement control) can use for Non Linear Dynamic analysis? because my column elements are never yield even it reach its capacity.
please help me and give me suggestion how to solve them.
thanks.