A History of the Theory of Structures in the Nineteenth Century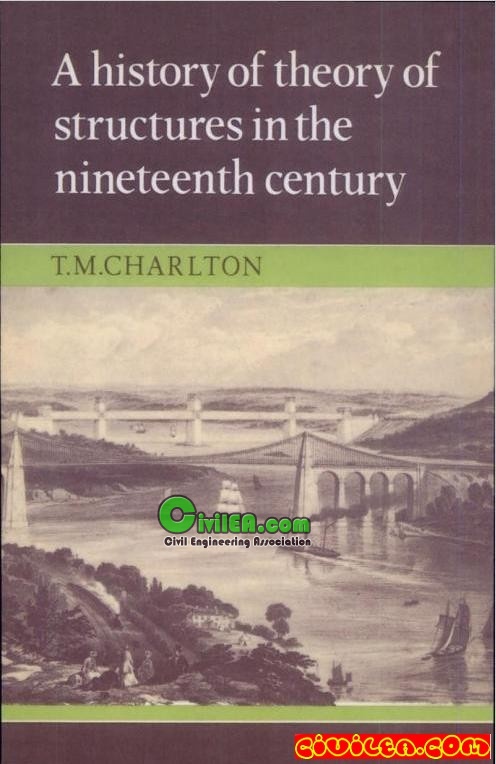 A History of the Theory of Structures in the Nineteenth Century
By T. M. Charlton
The spectacular structures of today, such as large suspension bridges, are the result of scientific principles established during the new iron age of the nineteenth century. The book is concerned with a detailed and critical account of the development and application of those principles (including statics and elasticity) by people of remarkable talent in applied mathematics and engineering. They were, of course, mainly motivated by the demands of the railway, construction boom. Among the outstanding examples chosen by the author is Robert Stephenson's use of novel principles for the design and erection of the Britannia tubular iron bridge over the Menai Straits. A History of the Theory of Structures in the Nineteenth Century is a uniquely comprehensive account of a century of the development of the theory; an account which skilfully blends the personalities and the great works and which is enlivened by little-known accounts of friendship and controversy.

***************************************
Content of this section is hidden, You must be registered and activate your account to see this content. See this link to read how you can remove this limitation:

http://forum.civilea.com/thread-27464.html
***************************************
We create our Tomorrows by what we dream Today...