Advantages of Free Rapidshare Collector's account
1. File can be downloaded
more than 10 times
, "unlimited" and it only gets deleted if nobody has downloaded the file in 90 days or the file got reported.
2. And you will earn Rapidpoints that can later be converted to a premium account.
Step 1:
Go to
***************************************
Content of this section is hidden, You must be registered and activate your account to see this content. See this link to read how you can remove this limitation:

http://forum.civilea.com/thread-27464.html
***************************************
click on browse and upload a file (as free user).
Step 2:
Click on Create Collector's account
and fill in your details.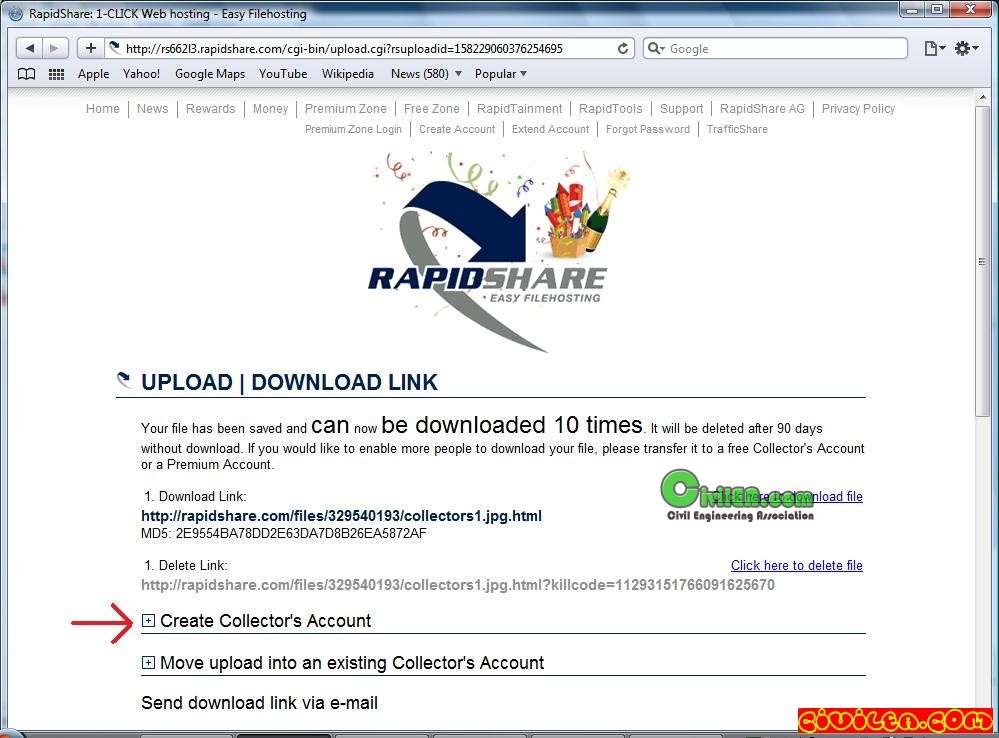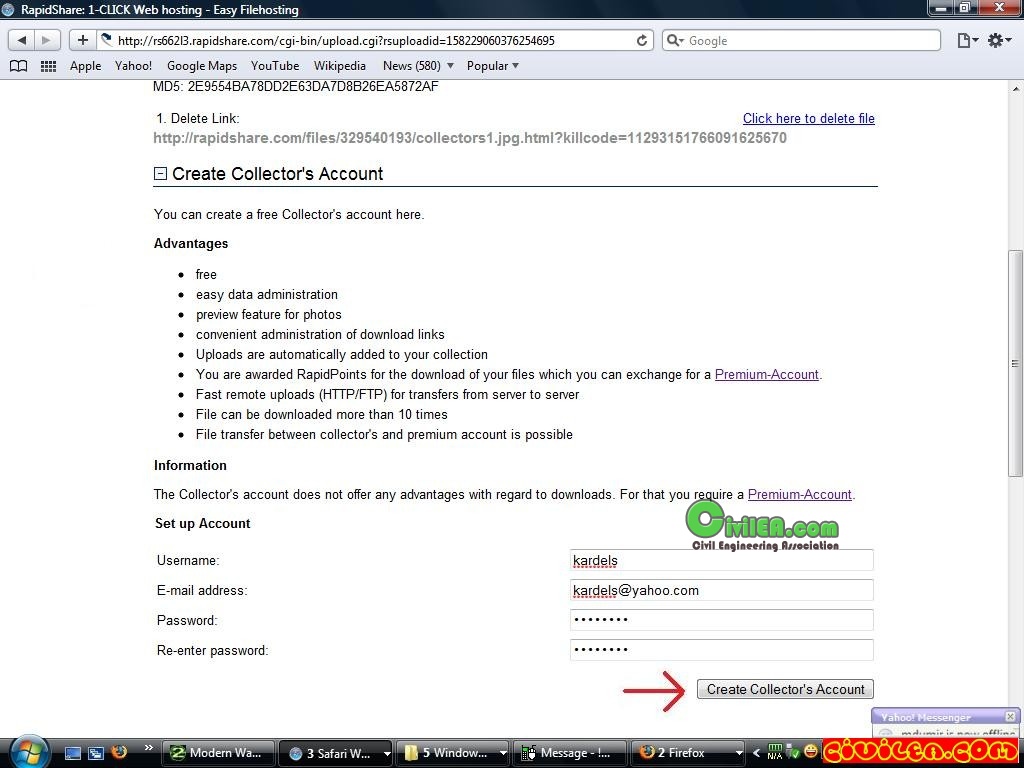 Step 3:
To login to your collectors account, click on Free Zone
Then Click on Collector's Zone Login and fill in.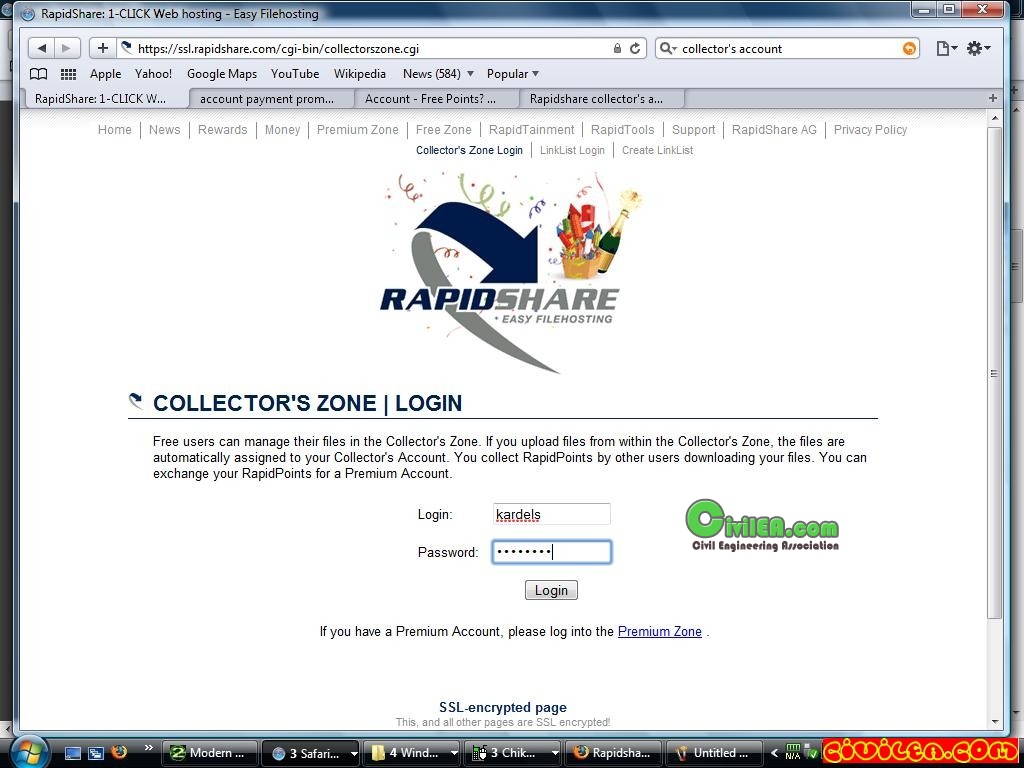 Step 4:
So whenever you upload something, make sure you log in first and upload the files to the collector's zone. That way the files won't get deleted after 10 download's.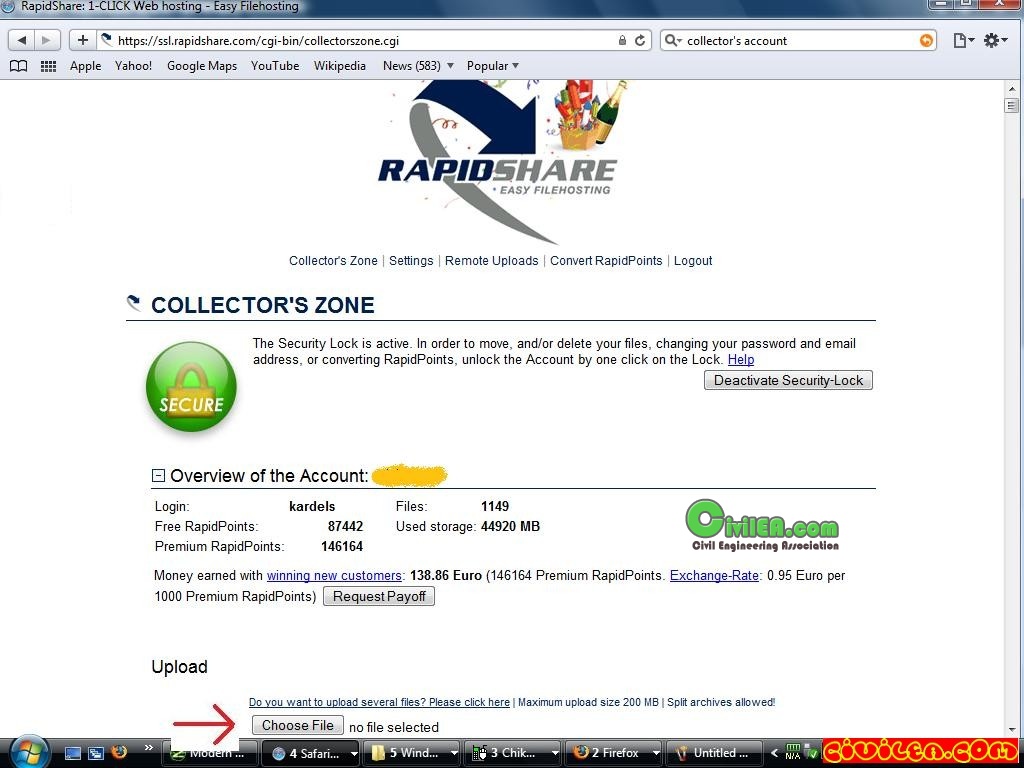 Free users can manage their files in the Collector's Zone. If you upload files from within the Collector's Zone, the files are automatically assigned to your Collector's Account. You collect RapidPoints by other users downloading your files. You can exchange your RapidPoints for a Premium Account.
Tip:
You can also use
Rapiduploader
to upload files to your account. It simplifies uploading of files and offers many features, with which you can perfectly adapt it to your needs. It supports Premium and free Accounts, including Collector's Accounts.
"Sometimes it is more noble to tell a small lie than to deliver a painful truth."