Analysis, Design and Optimization of Composite Structures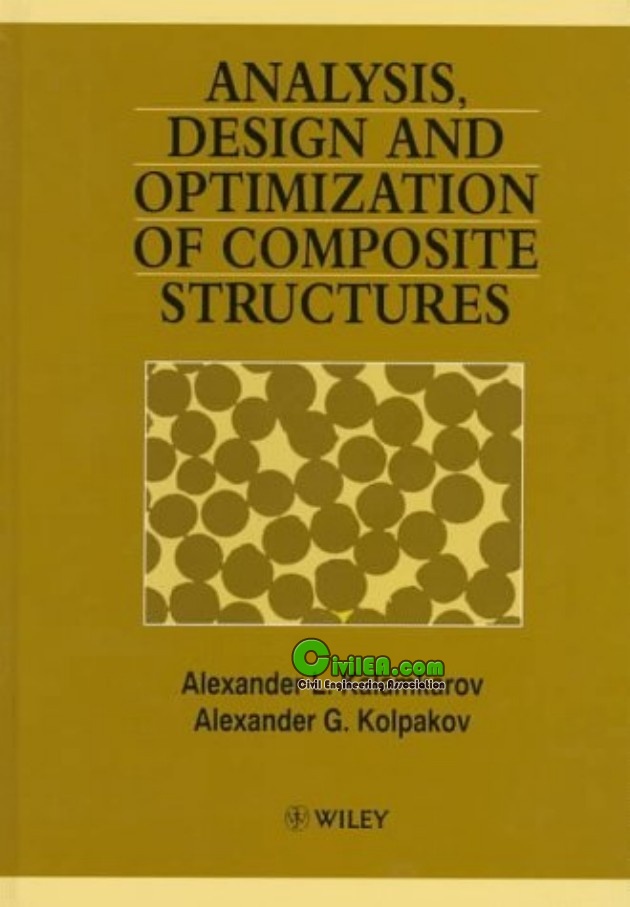 By Alexander L. Kalamkarov, Alexander G. Kolpakov
* Publisher: Wiley
* Number Of Pages: 366
* Publication Date: 1997-06-03
* ISBN-10 / ASIN: 0471971898
* ISBN-13 / EAN: 9780471971894
Product Description:
The significant increase in the use of composite materials in all phases of structures, from spacecraft to marine vessels, from bridges and domes on civil buildings to sporting goods, has called for the development of rigorous mathematical methods capable of modelling, designing and optimizing composites under any given set of conditions. This book provides solutions to many problems in the analysis of the effective and local properties of composite structures, as well as to problems of their design and optimization on account of strength, stiffness and weight minimization requirements. The numerous results are presented in the form of analytical formulas or numerical algorithms. Programs providing numerical solutions to many engineering analysis, design and optimization problems for the composite and reinforced structures,including fibre-reinforced materials, laminated and angle-ply shells and plates, ribbed, wafer and honeycomb-like composite shells and plates, are available on the Internet

***************************************
Content of this section is hidden, You must be registered and activate your account to see this content. See this link to read how you can remove this limitation:

http://forum.civilea.com/thread-27464.html
***************************************
HTML, 9 MB
If you like this publication, CivilEA's Team strongly suggest you to buy it! Support the authors!
If any posted material in CivilEA is useful to you, please buy it. Support the authors/developers. By any means you may not use the posted material in CivilEA to make money! Use it only for evaluation!