05-04-2009, 05:22 PM (This post was last modified: 07-08-2014, 10:17 AM by Dell_Brett. Edit Reason: )
Composite Structures of Steel and Concrete
Beams, Slabs, Columns, and Frames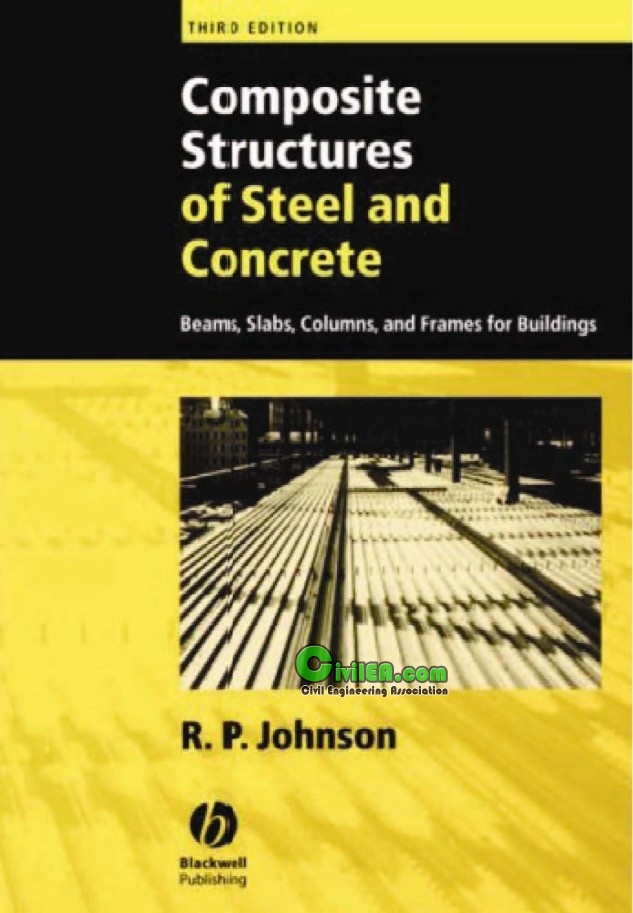 By R. P. Johnson

* Publisher: Wiley-Blackwell
* Number Of Pages: 248
* Publication Date: 2004-10-29
* ISBN-10 / ASIN: 1405100354
* ISBN-13 / EAN: 9781405100359
* Binding: Paperback

Product Description:
This book sets out the basic principles of composite construction with reference to beams, slabs, columns and frames, and their applications to building structures. It deals with the problems likely to arise in the design of composite members in buildings, and relates basic theory to the design approach of Eurocodes 2, 3 and 4.
The new edition is based for the first time on the finalised Eurocode for steel/concrete composite structures.

Code:
***************************************
Content of this section is hidden, You must be registered and activate your account to see this content. See this link to read how you can remove this limitation:

http://forum.civilea.com/thread-27464.html
***************************************

Edit reason: Dead links removed. Added book info.Post redesigned using CivilEA Post Generator. (G)