Solving Problems of Simple Structural Mechanics
Author(s)/Editor(s):

Keith Alexander Seffen

|

Size:

8.13 MB

|

Format:

PDF

|

Quality:

Original preprint

|

Publisher:

Cambridge University Press

|

Year:

2022

|

pages:

203

|

ISBN:

ISBN-13: 978-1108843812 ISBN-10: 1108843816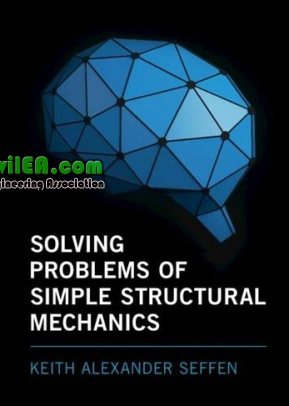 Solve problems in elementary structural mechanics thoughtfully and efficiently with this self-contained volume. Covers the basics of structural mechanics and focuses on simple structures, truss frameworks, beams and frames, design choices, and deformity. Carefully interrogates underlying assumptions for efficiencies in working out whilst expounding fundamental principles for a consistent understanding. Heavily connects the practical world of indeterminate structures to their analysis, to underline benefits they impart to the latter: that certain analytical methods provide a wealth of efficient solutions for problems of indeterminate structures compared to determinate ones. Celebrates the beauty of analytical indeterminacy and its relationship to practical structures. Perfect for students invested in structural mechanics, and aims to complement their learning and understanding.

Code:
***************************************
Content of this section is hidden, You must be registered and activate your account to see this content. See this link to read how you can remove this limitation:

http://forum.civilea.com/thread-27464.html
***************************************
.