12-27-2018, 06:14 AM (This post was last modified: 12-27-2018, 06:18 AM by joker™. Edit Reason: N/A )
CSI SAP2000 21.0.0
Size:
614 MB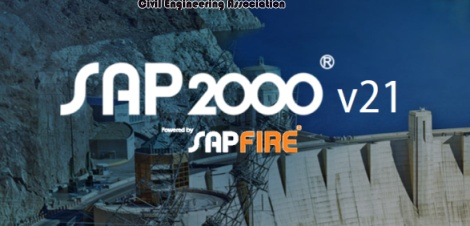 New Features:
DirectX graphics is now the default.
Spectral matching of time history functions for a given response spectrum has been implemented.
Auto wind loading has been added according to the Russian SP 20.13330.2011 code.
A new nonlinear multi-step static load case type has been added.
Advanced applied load options have been added for multi-step static load cases.
Turkish TS 500-2000(R2018), Mexican RCDF 2017, Australian AS 3600-2018 and Korean KBC 2016 concrete frame design have been added.
Korean KBC 2016 steel frame design code, including seismic design requirements has been added.
STL file export for 3-D printing now available.
Cross-product and versionless API now available.

Code:
***************************************
Content of this section is hidden, You must be registered and activate your account to see this content. See this link to read how you can remove this limitation:

http://forum.civilea.com/thread-27464.html
***************************************

Code:
***************************************
Content of this section is hidden, You must be registered and activate your account to see this content. See this link to read how you can remove this limitation:

http://forum.civilea.com/thread-27464.html
***************************************


Code:
***************************************
Content of this section is hidden, You must be registered and activate your account to see this content. See this link to read how you can remove this limitation:

http://forum.civilea.com/thread-27464.html
***************************************
No limits to creativity
My body may be broken , but my spirit still fights for freedom