RAM Structural System CONNECT Edition V15 Update 11
Size:
365.8 MB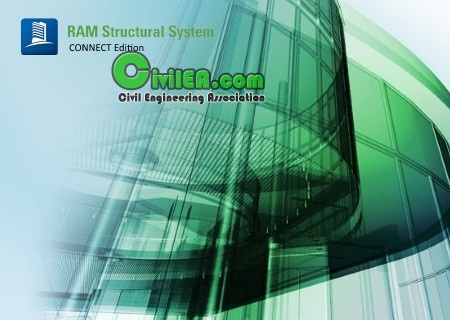 RAM Structural System CONNECT Edition Update 11 Release 15.11, release date: 4 October 2018
The RAM Structural System is a specialized engineering software tool for the complete analysis, design, and drafting of both steel and concrete buildings. It optimizes workflows through the creation of a single model by providing specialized design functions for buildings and by providing thorough documentation.
- RAM Structural System allows for the analysis and design of a building using a single model. The entire structure can be modeled, including decks, slabs, slab edges and openings, beams, columns, walls, braces, spread and continuous footings, and pile caps. This full structural model increases designer confidence and creates an efficient environment when dealing with changes.

Code:
***************************************
Content of this section is hidden, You must be registered and activate your account to see this content. See this link to read how you can remove this limitation:

http://forum.civilea.com/thread-27464.html
***************************************

Code:
***************************************
Content of this section is hidden, You must be registered and activate your account to see this content. See this link to read how you can remove this limitation:

http://forum.civilea.com/thread-27464.html
***************************************


Code:
***************************************
Content of this section is hidden, You must be registered and activate your account to see this content. See this link to read how you can remove this limitation:

http://forum.civilea.com/thread-27464.html
***************************************

Code:
***************************************
Content of this section is hidden, You must be registered and activate your account to see this content. See this link to read how you can remove this limitation:

http://forum.civilea.com/thread-27464.html
***************************************