Autodesk Robot Structural Analysis Professional 2019
Size:
863 MB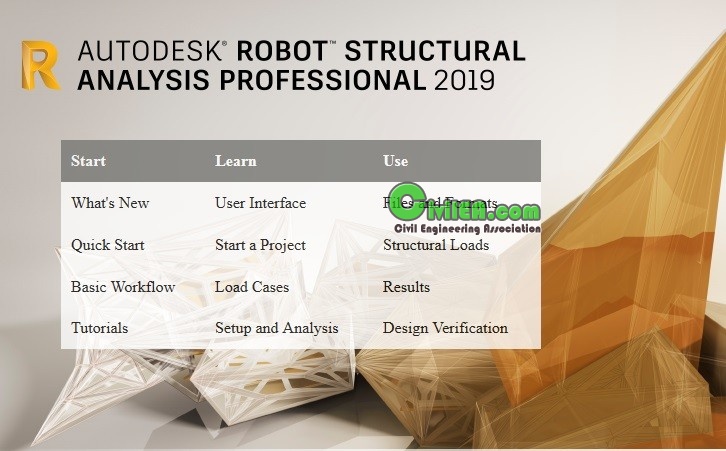 Autodesk Inc., a world leader in 3D design software for entertainment, natural resources, manufacturing, engineering, construction, and civil infrastructure, announced the release of Robot Structural Analysis 2018. This software provides engineers with advanced BIM-integrated analysis and design tools to understand the behavior of any structure type and verify code compliance.
Autodesk Robot Structural Analysis Professional software provides structural engineers with advanced building analysis capabilities for large and complex structures. The structural analysis software offers a smoother workflow and interoperability with Autodesk Revit Structure software to extend the Building Information Modeling (BIM) process, enabling engineers to more quickly perform comprehensive analysis of a variety of structures.
Create structural models and perform structural analysis within Robot Structural Analysis Professional, and seamlessly transfer the model and results to AutoCAD Structural Deta

***************************************
Content of this section is hidden, You must be registered and activate your account to see this content. See this link to read how you can remove this limitation:

http://forum.civilea.com/thread-27464.html
***************************************

***************************************
Content of this section is hidden, You must be registered and activate your account to see this content. See this link to read how you can remove this limitation:

http://forum.civilea.com/thread-27464.html
***************************************

***************************************
Content of this section is hidden, You must be registered and activate your account to see this content. See this link to read how you can remove this limitation:

http://forum.civilea.com/thread-27464.html
***************************************
No limits to creativity
My body may be broken , but my spirit still fights for freedom