2nd International Conference SPACE Slovakia 2013.
Author(s)/Editor(s):

Kamila Kotrasová and Eva Kormaníková

|

Size:

9,02 MB

|

Format:

PDF

|

Quality:

Unspecified

|

Publisher:

Trans Tech Publications Ltd.

|

Year:

2014

|

pages:

368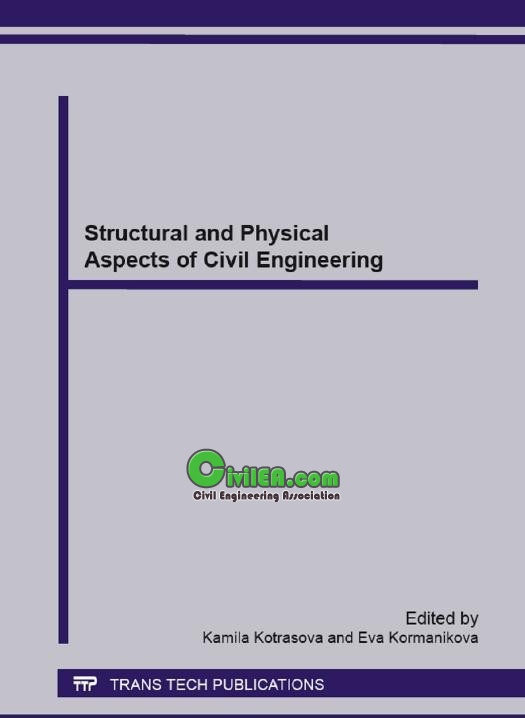 The 2nd international conference on Structural and Physical Aspects of Civil Engineering (SPACE-2013) was held in High Tatras, Slovakia, in November 27 – 29, 2013. The conference was organised by Department of Structural Mechanics, Institute of Structural Engineering, Civil Engineering Faculty, Technical University of Košice, Slovakia in cooperation with Slovak Society of Mechanics, Slovak Academy of Science, Bratislava.
The main objective of the conference is to bring together researchers and engineers devoting their work to structural and physical problems in different areas of engineering applications on a common platform.
The conference objectives were the following:
Static and dynamic analysis of structures, Seismic and stability problems of structures, Experimental analysis and diagnostics of structures, Resistance, durability and reliability of structures, Optimization of structures, Numerical methods, simulations and mathematical applications, Failure, damage and reconstructions of structures.
This special Issue of the Advanced Material Research Journal contains the selected papers presented in the topic of the conference on Structural and Physical Aspects of Civil Engineering. All the papers were reviewed by two members of the conference scientific board.

***************************************
Content of this section is hidden, You must be registered and activate your account to see this content. See this link to read how you can remove this limitation:

http://forum.civilea.com/thread-27464.html
***************************************