Autodesk React Structures Tech Preview v29.3.0.6311 x64
Size:
375.23 MB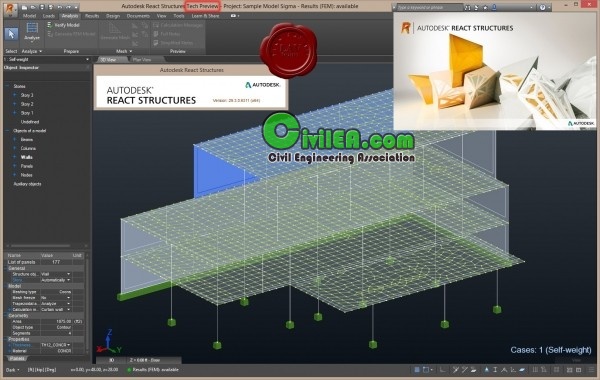 Autodesk® React Structures is intuitive structural analysis software that connects to the BIM process.
Iterate:
Fast, intuitive analysis modeler makes it easy to make changes as designs evolve.
Analyze:
The single platform that analyzes a range of structure types and materials.
Collaborate:
Reliable two-way integration with other Autodesk® solutions such as Revit® and Advance Steel, allowing the use of a single model for design and analysis.

[align=left]

***************************************
Content of this section is hidden, You must be registered and activate your account to see this content. See this link to read how you can remove this limitation:

http://forum.civilea.com/thread-27464.html
***************************************

***************************************
Content of this section is hidden, You must be registered and activate your account to see this content. See this link to read how you can remove this limitation:

http://forum.civilea.com/thread-27464.html
***************************************

***************************************
Content of this section is hidden, You must be registered and activate your account to see this content. See this link to read how you can remove this limitation:

http://forum.civilea.com/thread-27464.html
***************************************

***************************************
Content of this section is hidden, You must be registered and activate your account to see this content. See this link to read how you can remove this limitation:

http://forum.civilea.com/thread-27464.html
***************************************
PinkPant