CSI SAFE v14.1.0.1052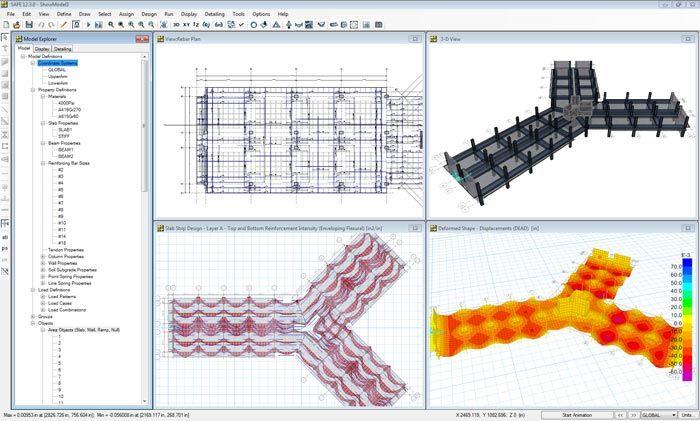 Enhancements:
-Reinforced and Prestressed concrete design have been added for the ACI 318-14 and CSA A23.3-14 codes.
-The punching shear check of corner columns for all codes that consider linear elastic shear distribution along the punching perimeter now excludes the effect of the cross moment of inertia, making the check more practical and less over-conservative. This affects the ACI, Canadian, Chinese and Indian codes.
-The speed of nonlinear analysis has been increased.

***************************************
Content of this section is hidden, You must be registered and activate your account to see this content. See this link to read how you can remove this limitation:

http://forum.civilea.com/thread-27464.html
***************************************

***************************************
Content of this section is hidden, You must be registered and activate your account to see this content. See this link to read how you can remove this limitation:

http://forum.civilea.com/thread-27464.html
***************************************


***************************************
Content of this section is hidden, You must be registered and activate your account to see this content. See this link to read how you can remove this limitation:

http://forum.civilea.com/thread-27464.html
***************************************

***************************************
Content of this section is hidden, You must be registered and activate your account to see this content. See this link to read how you can remove this limitation:

http://forum.civilea.com/thread-27464.html
***************************************