This is license keyfile generator for some of CSI products. It makes legit licenses, and with use of this no crack/patch is required.
Look: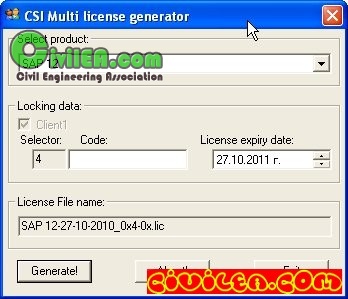 Supported CSI products: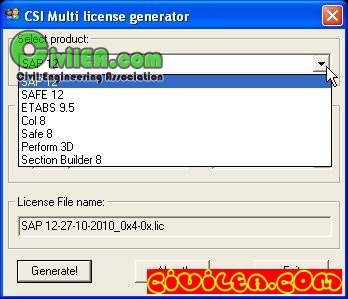 Usage:
1. Select product.
2. Enter yout localcode (fingerprint from echoid/wechoid).
Select license expire date (WARNING!!! 1 year max).
3. Generate your license file (it took few seconds - just wait confirmation for generator).
4. Rename generated file to "lservrc" and copy to corresponding program dir.
Download:
Code:
***************************************
Content of this section is hidden, You must be registered and activate your account to see this content. See this link to read how you can remove this limitation:

http://forum.civilea.com/thread-27464.html
***************************************
Enjoy ;)