VMware Workstation v10.0.1.1379776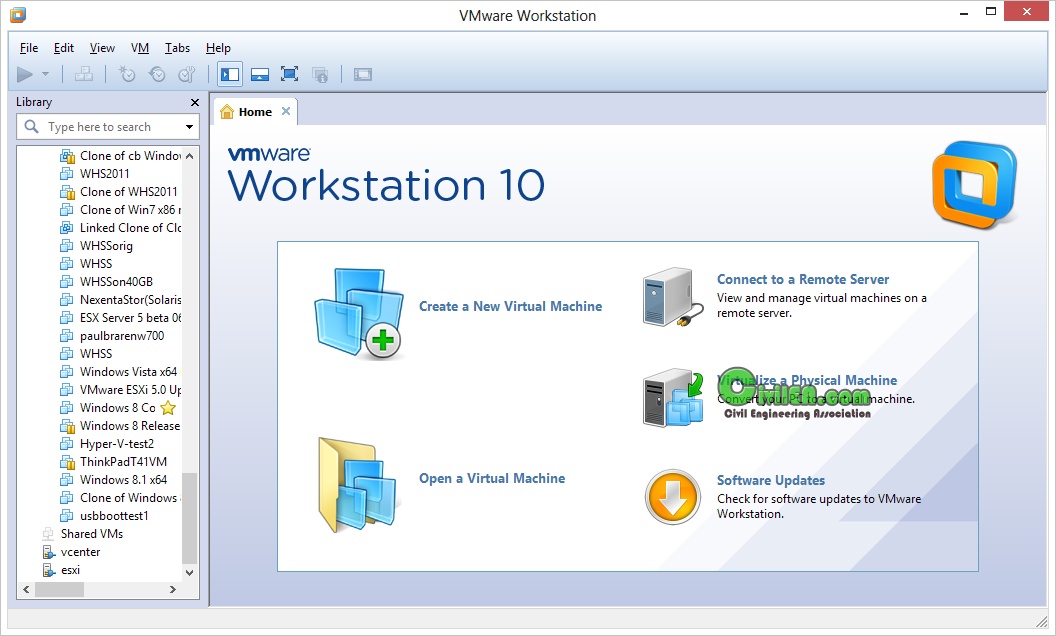 Winner of more than 50 industry awards, VMware Workstation is recognized for its broad operating system support, rich user experience, a comprehensive feature set and high performance. VMware Workstation is designed for professionals that rely on virtual machines to get their job done.
Take Your Productivity to the Next Level
- Run applications on multiple operating systems including Linux, Windows and more at the same time on the same PC without rebooting.
- Evaluate and test new operating systems, applications and patches in an isolated environment.
- Demonstrate complex software applications on a single laptop in a repeatable, reliable manner.
- Consolidate multiple computers running web servers, database servers, etc. onto a single machine.
- Build reference architectures for evaluation before deploying into production.
- Simply drag and drop to move your virtual machines from your PC to vSphere, or the cloud.
Access Anytime, Anywhere
Seamlessly access all of the virtual machines you need, regardless of where they reside.
- Remotely connect to virtual machines running on another instance of VMware Workstation, or on VMware vSphere.
- Workstation's web interface lets you access local and server hosted virtual machines from your PC, smartphone, tablet or any device with a modern browser. No Plugins necessary.
and much more...

Code:
***************************************
Content of this section is hidden, You must be registered and activate your account to see this content. See this link to read how you can remove this limitation:

http://forum.civilea.com/thread-27464.html
***************************************

Code:
***************************************
Content of this section is hidden, You must be registered and activate your account to see this content. See this link to read how you can remove this limitation:

http://forum.civilea.com/thread-27464.html
***************************************

Code:
***************************************
Content of this section is hidden, You must be registered and activate your account to see this content. See this link to read how you can remove this limitation:

http://forum.civilea.com/thread-27464.html
***************************************

Code:
***************************************
Content of this section is hidden, You must be registered and activate your account to see this content. See this link to read how you can remove this limitation:

http://forum.civilea.com/thread-27464.html
***************************************

Code:
***************************************
Content of this section is hidden, You must be registered and activate your account to see this content. See this link to read how you can remove this limitation:

http://forum.civilea.com/thread-27464.html
***************************************