PRINT2CAD 2012 multilingual v:1.0.0.1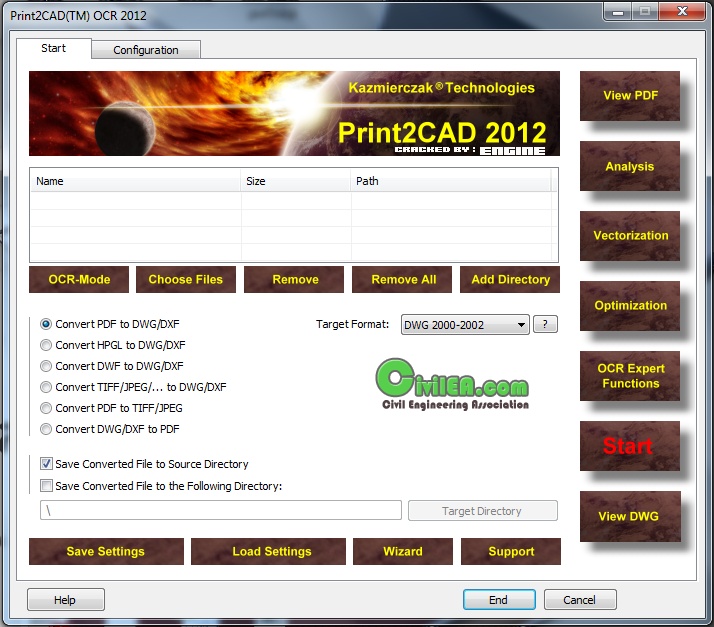 Print2CAD 2012 is able to convert PDF files into a DWG or DXF file, which can then be imported into any CAD system for editing. Print2CAD 2012 is an autonomous and CAD system-independent program. Print2CAD 2012 also converts DWG/DXF into PDF, TIFF/JPEG into DWG, DWF into DWG/DXF and HPGL into DWG/DXF.
Print2CAD 2012 not only uses conversion and vectorization methods, but also uses OCR (Optical Character Recognition) to reconstruct the content of a PDF or raster file. The program can also recognize the PDF text that has been deconstructed into polyline fields, and/or pixel pictures as full and editable CAD text.

[align=left]

***************************************
Content of this section is hidden, You must be registered and activate your account to see this content. See this link to read how you can remove this limitation:

http://forum.civilea.com/thread-27464.html
***************************************

***************************************
Content of this section is hidden, You must be registered and activate your account to see this content. See this link to read how you can remove this limitation:

http://forum.civilea.com/thread-27464.html
***************************************

***************************************
Content of this section is hidden, You must be registered and activate your account to see this content. See this link to read how you can remove this limitation:

http://forum.civilea.com/thread-27464.html
***************************************

***************************************
Content of this section is hidden, You must be registered and activate your account to see this content. See this link to read how you can remove this limitation:

http://forum.civilea.com/thread-27464.html
***************************************