12-28-2012, 08:35 AM (This post was last modified: 12-28-2012, 08:56 AM by Mohammad6299. Edit Reason: )
Adobe Creative Suit 6 Master Collection MultiLanguage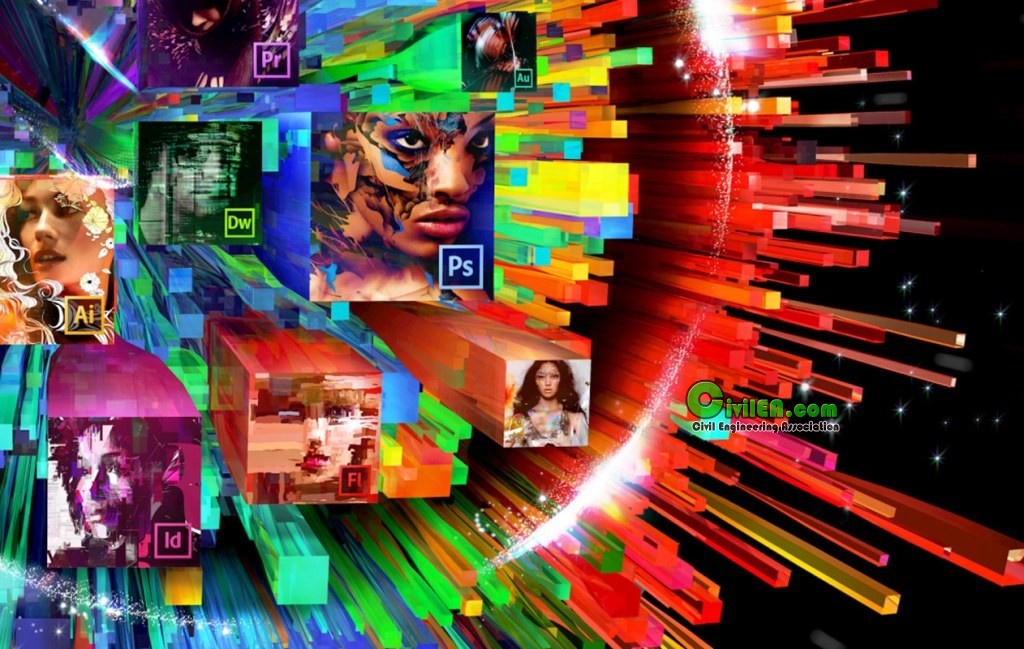 Adobe® Creative Suite® 6 Master Collection software delivers unprecedented performance with blazing-fast 64-bit native support and GPU acceleration. Groundbreaking new creative tools provide innovative ways to design for the latest devices. With exceptional power and precision, you can create inspiring experiences.
What's inside:
Acrobat X Pro
Adobe Audition CS6
Adobe Premiere Pro CS6
After Effects CS6
Bridge CS6
Dreamweaver CS6
Encore CS6
Fireworks CS6
Flash Builder 4.6 Premium Edition
Flash Professional CS6
Illustrator CS6
InDesign CS6
Media Encoder CS6
Photoshop CS6 Extended
Prelude™ CS6
SpeedGrade™ CS6
System Requirements:
* Multicore Intel processor with 64-bit support
* Mac OS X v10.6.8 or v10.7
* 4GB of RAM (8GB recommended)
* 15.5GB of available hard-disk space for installation; additional free space required during installation (cannot install on a volume that uses a case-sensitive file system or on removable flash storage devices)
* Additional disk space required for disk cache, preview files, and other working files (10GB recommended)
* 1280x900 display with 16-bit color and 512MB of VRAM; 1680x1050 display required and second professionally calibrated viewing display recommended for Adobe SpeedGrade
* OpenGL 2.0–capable system
* DVD-ROM drive compatible with dual-layer DVDs (SuperDrive for burning DVDs; Blu-ray burner for creating Blu-ray Disc media)
* Java Runtime Environment 1.6
* Eclipse 3.7 Cocoa version (for plug-in installation of Adobe Flash Builder; the following distributions are supported: Eclipse IDE for Java EE and Java Developers, Eclipse Classic, Eclipse for PHP Developers
* QuickTime 7.6.6 software required for QuickTime features, multimedia, and HTML5 media playback
* Dedicated GPU card recommended (for optimal performance in SpeedGrade and for GPU-accelerated features in Adobe Premiere Pro and After Effects: NVIDIA Quadro 4000 or other Adobe-certified GPU card with at least 1GB of VRAM recommended)
* Optional: Tangent CP200 family or Tangent Wave control surface for SpeedGrade
* Optional: 7200 RPM hard drive (multiple fast disk drives, preferably RAID 0 configured, recommended) for video products
* This software will not operate without activation. Broadband Internet connection and registration are required for software activation, validation of subscriptions, and access to online services.† Phone activation is not available.

[align=left]

Code:
***************************************
Content of this section is hidden, You must be registered and activate your account to see this content. See this link to read how you can remove this limitation:

http://forum.civilea.com/thread-27464.html
***************************************

Code:
***************************************
Content of this section is hidden, You must be registered and activate your account to see this content. See this link to read how you can remove this limitation:

http://forum.civilea.com/thread-27464.html
***************************************

Code:
***************************************
Content of this section is hidden, You must be registered and activate your account to see this content. See this link to read how you can remove this limitation:

http://forum.civilea.com/thread-27464.html
***************************************


Code:
***************************************
Content of this section is hidden, You must be registered and activate your account to see this content. See this link to read how you can remove this limitation:

http://forum.civilea.com/thread-27464.html
***************************************

Code:
***************************************
Content of this section is hidden, You must be registered and activate your account to see this content. See this link to read how you can remove this limitation:

http://forum.civilea.com/thread-27464.html
***************************************