IsiPlot v1.3a + Portable v1.2
Plotting problems ?
To Print Your Plans Try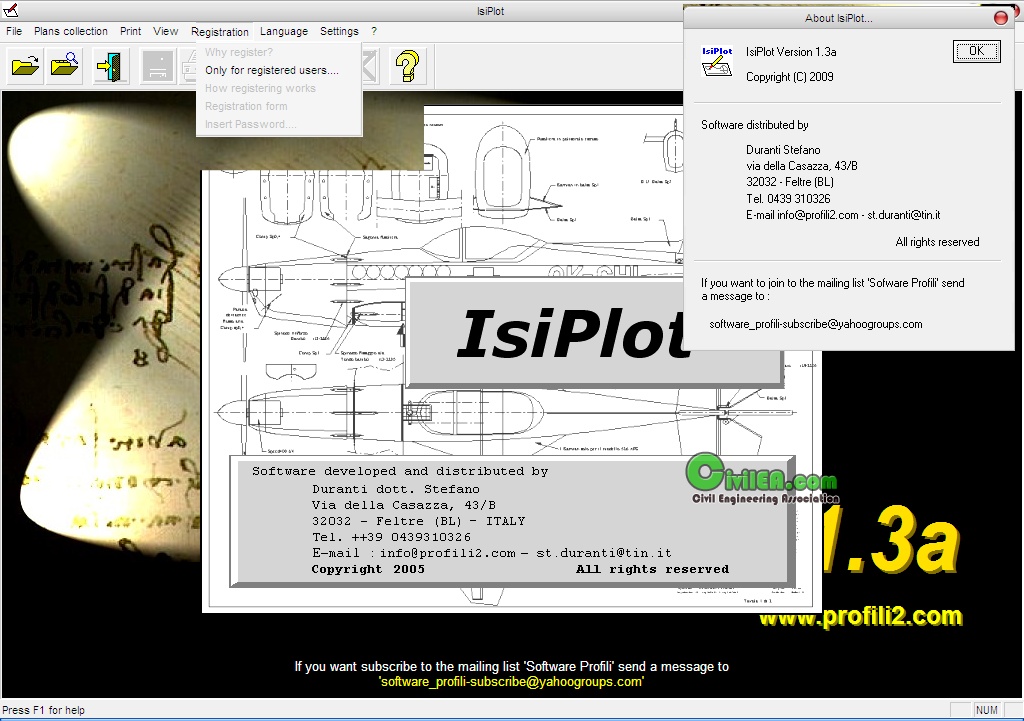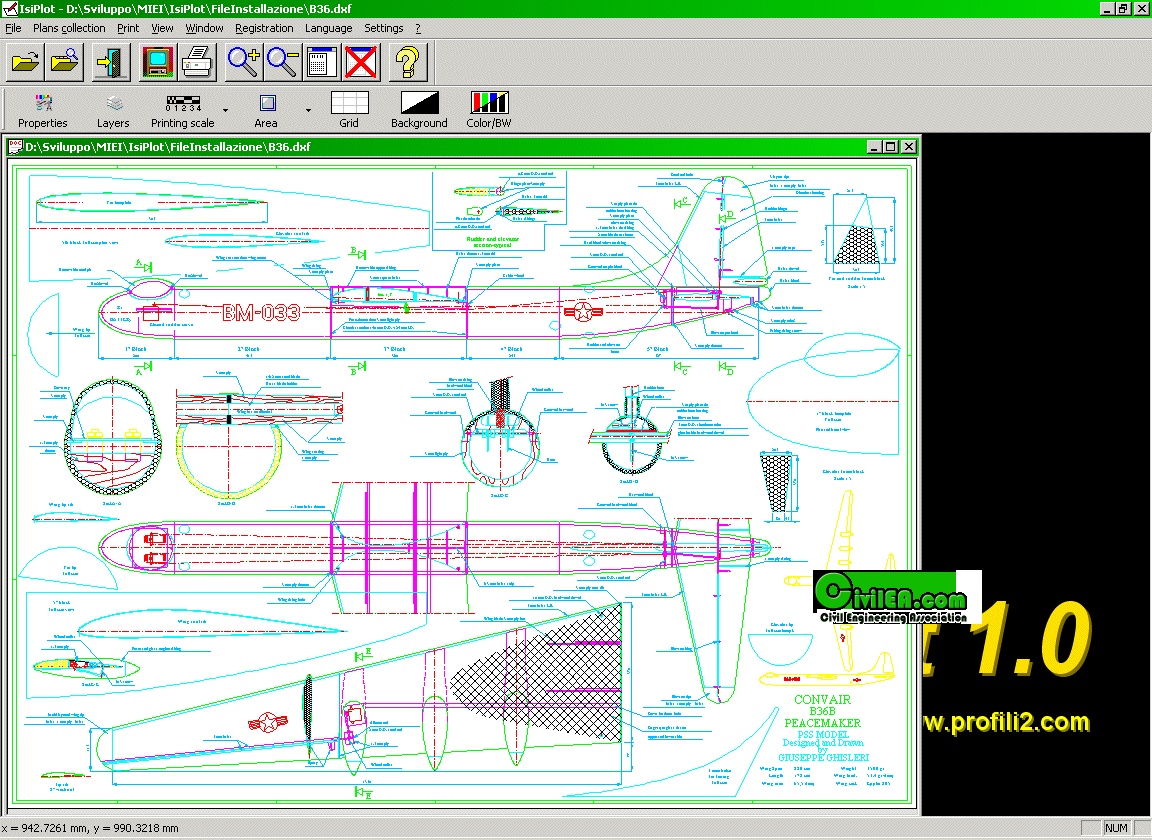 IsiPlot is a software developed to help the modellers (and not only....) to print scaled plans.

- Viewing and printing of DXF and raster files (.BMP, .GIF, .TIF, .JPG etc.)
- Now you have the possibility to export from DXF to high resolution raster files.
- You can scale and select the printing area in a very simply way
- IsiPlot let's you to print large plans (A0 and bigger) using little A4 printer

IsiPlot is a program that we can print images in scale, is the perfect tool to print the maps published here. supports raster formats (jpg, png, gif, etc) and even dfx, autocad format.

How to use the program is very simple, we loaded the plane in the program and proceed to calibrate the picture, for it in the upper right corner we click the rule, we go to the drawing and click in one end of a line which we know its measure, click on the other end and opens a window where you enter the measure, we can do it in inches or centimeters.

Now click on the scale to tell the program if you want to print to 1:1 or another selection, then the software does is, taking into account the actual size of the pieces drawn, distributes flat sheets DIN A-4 for after printing and mounting, the leaves can also print the set, with margin, no margin, print all or only a certain IsiPlot and printed marks to facilitate our assembly.

[align=left]

***************************************
Content of this section is hidden, You must be registered and activate your account to see this content. See this link to read how you can remove this limitation:

http://forum.civilea.com/thread-27464.html
***************************************

***************************************
Content of this section is hidden, You must be registered and activate your account to see this content. See this link to read how you can remove this limitation:

http://forum.civilea.com/thread-27464.html
***************************************

***************************************
Content of this section is hidden, You must be registered and activate your account to see this content. See this link to read how you can remove this limitation:

http://forum.civilea.com/thread-27464.html
***************************************

***************************************
Content of this section is hidden, You must be registered and activate your account to see this content. See this link to read how you can remove this limitation:

http://forum.civilea.com/thread-27464.html
***************************************