SPSS Deltagraph v5.6.2 for Windows
- DeltaGraph software - Wow your audience and clearly communicate your ideas -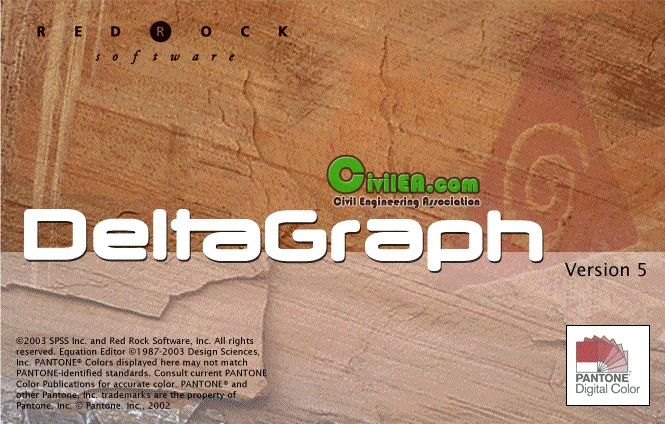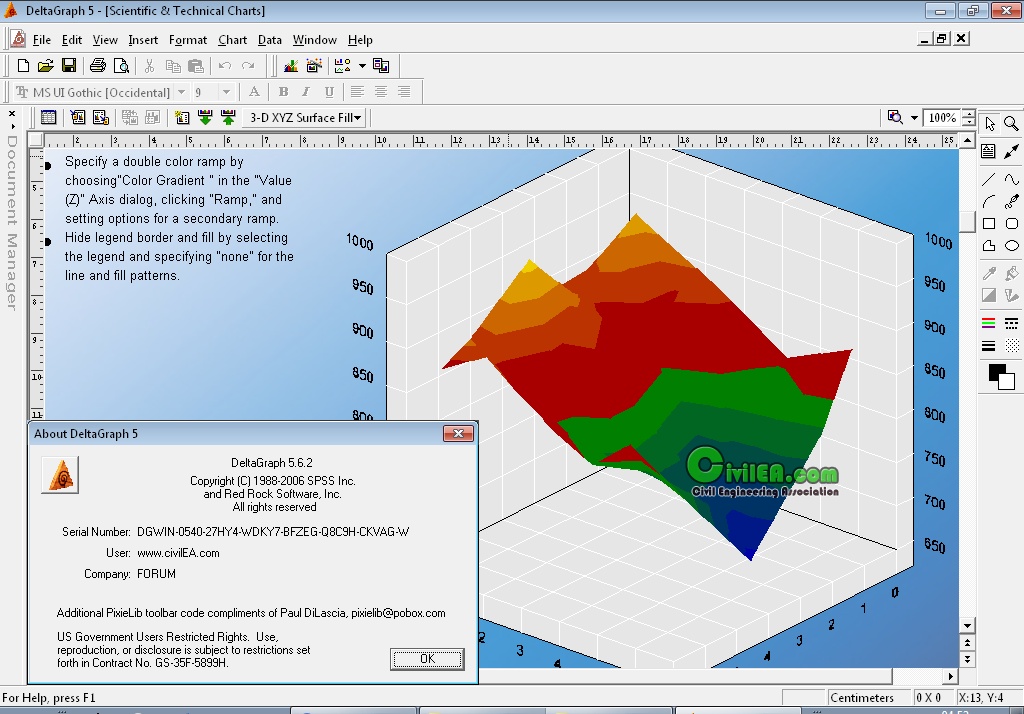 • Have you spent hours working on presentations only to find you can't get a chart to look the way you want it to?
• Is your career affected because your reports, presentations and even Web pages put people to sleep?
• When you get new data 10 minutes before a big meeting, can you create a useful and visually interesting chart?
DeltaGraph is your software solution!
DeltaGraph enables you to tell your story with the perfect chart for your data. DeltaGraph goes beyond the limits of everyday graphing software with an unrivaled selection of chart types and unprecedented formatting flexibility. You can make your work stand out and distribute your charts virtually anywhere. And, because DeltaGraph is available for both Macintosh and Windows platforms, you are virtually unlimited in your application of high-powered, visual communication.
Features
:
DeltaGraph 5.6 for Windows combines powerful statistical tools with stunning data visualization capabilities to give your data audience appeal.
With its unrivaled chart selection and easy chart customization capabilities you will find Delta Graph 5.6 the most comprehensive charting application available for Windows.
Analyze your data with Delta Graph's Formula Builder and 50 mathematical and statistical functions; or, fit a curve to your data with advanced regression tools.
Visualize your results the way you want with Delta Graph. With over 80 different chart types and 200 different styles, both 2-D and 3-D, you have a choice of business and technical charts.
Customize your charts using Delta Graph. You have complete control. Nearly every chart element is customizable in color, font, style, and location.
Get results quickly and easily. Delta Graph's Chart Advisor shows you the charting options for your data, and will even recommend a chart type and style based on the type of data and audience.
Share your results. Share your results with the highest quality output, both on screen and in print, thanks to PANTONE® color matching.

[align=left]

***************************************
Content of this section is hidden, You must be registered and activate your account to see this content. See this link to read how you can remove this limitation:

http://forum.civilea.com/thread-27464.html
***************************************

***************************************
Content of this section is hidden, You must be registered and activate your account to see this content. See this link to read how you can remove this limitation:

http://forum.civilea.com/thread-27464.html
***************************************

***************************************
Content of this section is hidden, You must be registered and activate your account to see this content. See this link to read how you can remove this limitation:

http://forum.civilea.com/thread-27464.html
***************************************

***************************************
Content of this section is hidden, You must be registered and activate your account to see this content. See this link to read how you can remove this limitation:

http://forum.civilea.com/thread-27464.html
***************************************