Wind Loading of Structures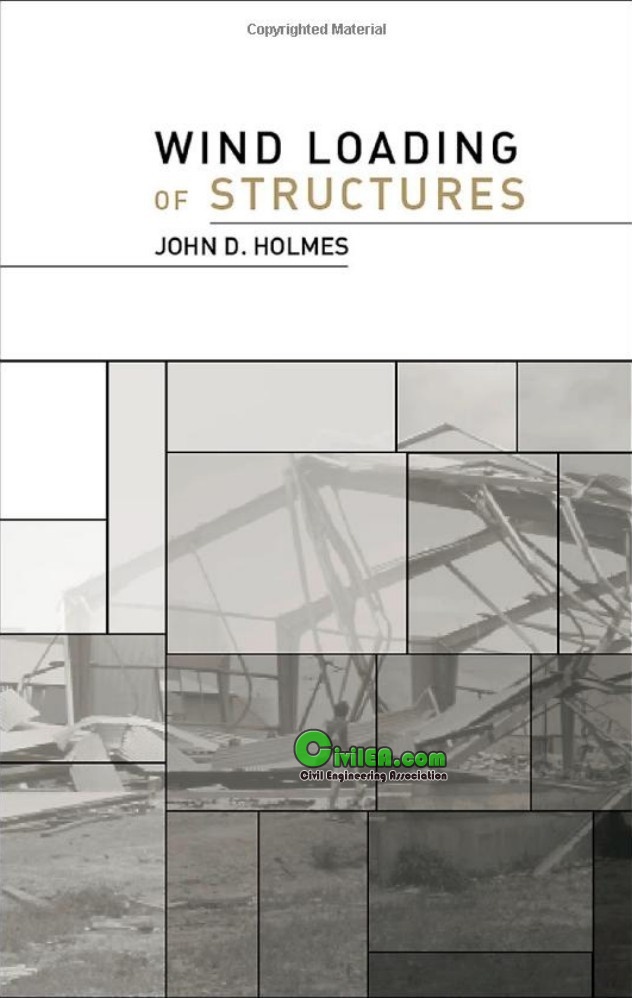 John D. Holmes (Author)
# Hardcover: 368 pages
# Publisher: Spon Press; 1 edition (July 1, 2001)
# Language: English
# ISBN-10: 041924610X
# ISBN-13: 9780419246107
Review:
'A fine text for a wind engineering course and a useful reference for the practising wind engineer… a must have for any wind engineer's library.'
- The Wind Engineer
Product Description:
Provides a comprehensive, practical examination of the wind loading of structures. Fundamentals of wind loading are described in detail, with the author discussing the nature of wind, prediction of wind speed and force, dynamic response of buildings, and successful design of buildings to counteract wind loading problems. The application of wind loading in a variety of different types of structures, including low-rise and tall buildings, towers and masts, stadiums and bridges is discussed.

***************************************
Content of this section is hidden, You must be registered and activate your account to see this content. See this link to read how you can remove this limitation:

http://forum.civilea.com/thread-27464.html
***************************************
Wind_Loading_of_Structures
***************************************
Content of this section is hidden, You must be registered and activate your account to see this content. See this link to read how you can remove this limitation:

http://forum.civilea.com/thread-27464.html
***************************************
Follow the Rules
Before post a Request, Book or Software
Use the
SEARCH Engine
for not duplicate info