Wind Effects on Buildings and Design of Wind-Sensitive Structures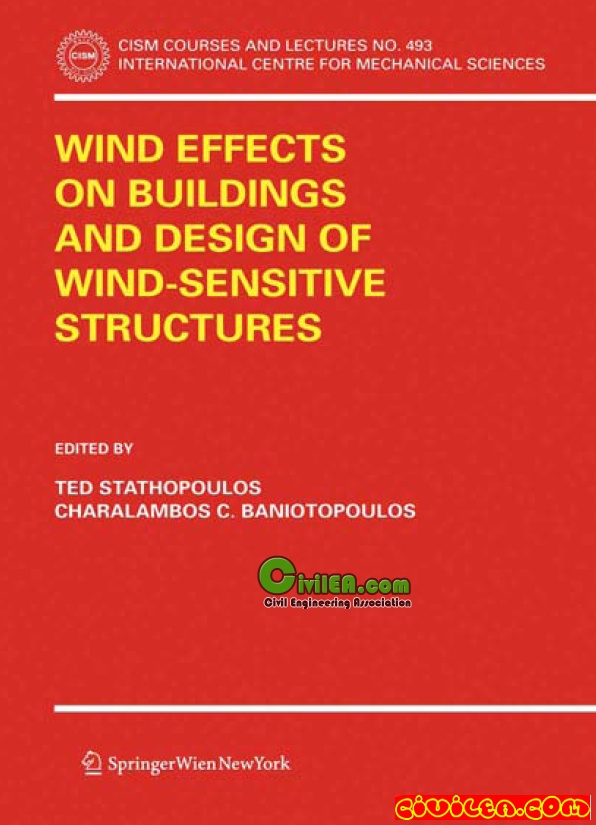 Wind Effects on Buildings and Design of Wind-Sensitive Structures (CISM International Centre for Mechanical Sciences)
By Ted Stathopoulos, Charalambos C. Baniotopoulos
Publisher: Springer
Number Of Pages: 227
Publication Date: 2007-10-12
ISBN-10 / ASIN: 3211730753
ISBN-13 / EAN: 9783211730751
Product Description:
The articles in this book, written by seven internationally known experts, present the fundamentals and practical applications of comtemporary wind engineering dealing with wind-building interaction complex problems from the perspective of a structural designer. Both experimental and computational approaches and their relative merits are presented and analyzed. The book presents state-of-the-art material in a rapidly progressing area that cannot be found in any other of the limited number of books in this area.
Junior architects and engineers will learn the treatment of wind engineering , an area not traditionally taught at underground university programs. Junior structural designers will be informed about the progress made on experimental and computational wind engineering design of complex structures.

***************************************
Content of this section is hidden, You must be registered and activate your account to see this content. See this link to read how you can remove this limitation:

http://forum.civilea.com/thread-27464.html
***************************************

***************************************
Content of this section is hidden, You must be registered and activate your account to see this content. See this link to read how you can remove this limitation:

http://forum.civilea.com/thread-27464.html
***************************************