Sustainability with updates to LEED 2009
Author:

PCI

|

Size:

2.61 MB

|

Format:

PDF

|

Publisher:

PCI

|

Year:

2010

|

pages:

40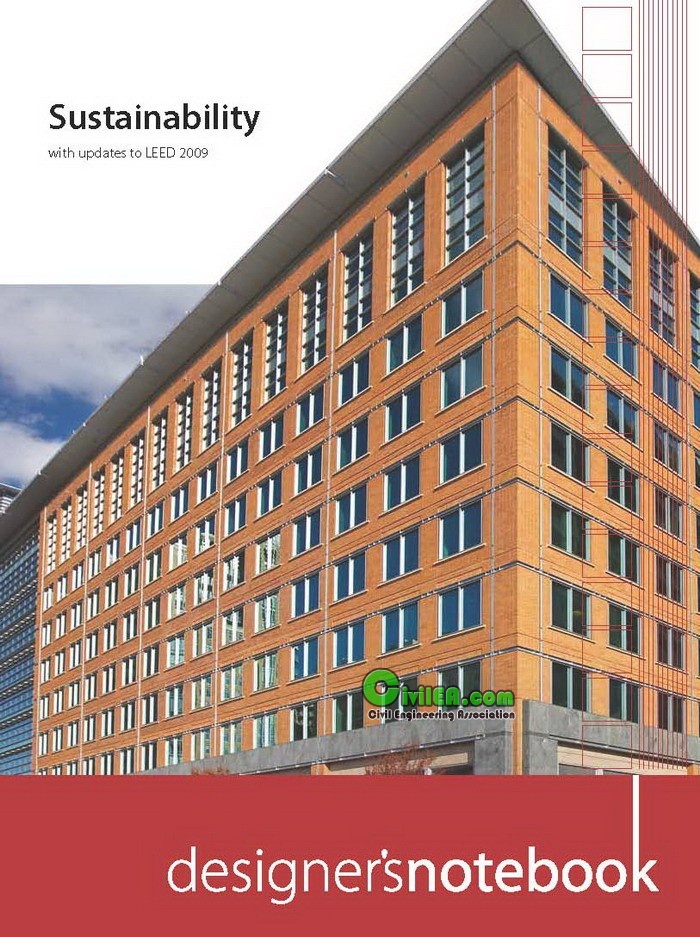 Sustainability is often defined as development that meets the needs of the present without compromising
the ability of future generations to meet their own needs.1 Worldwide, people are currently using 20% more
resources than can be regenerated. In particular, the U.S. population consumes more resources on a per capita
basis than any other nation.
The environmental impact of constructing and operating buildings in most countries is significant. Consider that
buildings consume 74% of the electricity generated in the U.S. and more than 39% of the primary energy (such
as natural gas); produce 30% of the national output of greenhouse gas emissions; use 12% of the potable water
in the U.S.; and employ 40% of raw materials (3 billion tons annually) for construction and operation worldwide.2
Building materials can have a significant effect on the environmental impact of the construction and operation
of a building. Some materials may have to be used in special configurations, or employ different combinations,
to achieve sustainability; the inherent properties of precast concrete, however, make it a natural choice
for achieving sustainability in buildings. Precast concrete contributes to sustainable practices by incorporating
integrated design; using materials efficiently; and reducing construction waste, site disturbance, and noise.
Although most consumers are concerned with the present and future health of the natural environment, few
are willing to pay more for a building, product, process, or innovation that minimizes environmental burdens.
The concept of sustainability, however, balances sustainable design with cost-effectiveness. Using integrated
design (also called the holistic or whole-building approach), a building's materials, systems, and design are
examined from the perspective of all project team members and tenants. Energy efficiency, cost, durability (or
service life), space flexibility, environmental impact, and quality of life are all considered when decisions are
made regarding the selection of a building design.

Code:
***************************************
Content of this section is hidden, You must be registered and activate your account to see this content. See this link to read how you can remove this limitation:

http://forum.civilea.com/thread-27464.html
***************************************
The expert doesn't think, the expert knows.