Software Translator v7.00 or v6.43
Size:
v7.00: 4.63, v6.43: 1.78 MB
* Translate any Windows program in three steps *
* 27 different languages *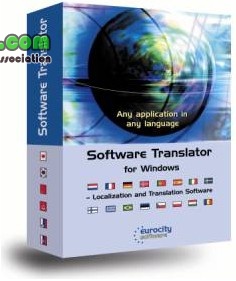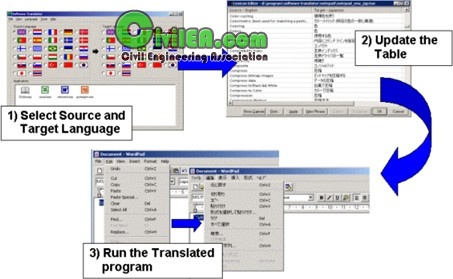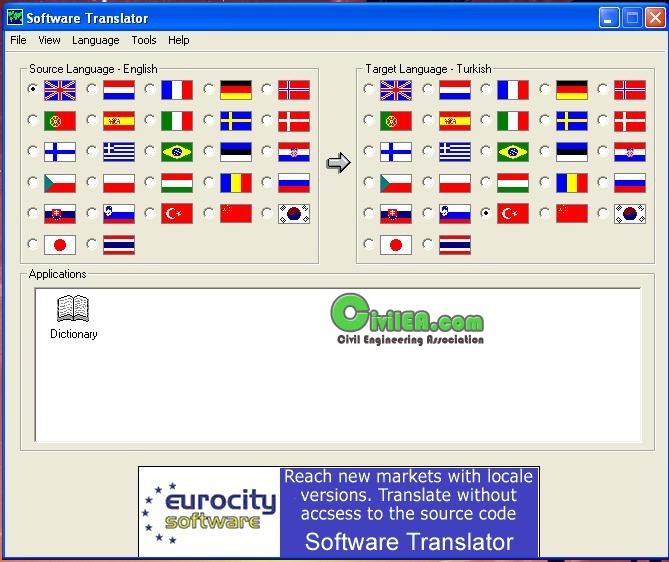 Software Translator
for Windows translates any Windows application 100% correct from one language to another without access to or affect on the translated application's source code.
Software Translator translates any software in any language to any new language of choice. The enclosed dictionary can easily be modified and completed in response to the wishes and needs of the user. This means that you, as a user, will be able to buy software in German, Italian, French, Finnish or Spanish and run it in your native language straightaway!.
Today,
Software Translator
comes with English, Dutch, French, German, Norwegian, Portuguese, Spanish, Italian, Swedish, Danish, Finnish, Greek, Brazilian, Estonian, Croatian, Chech, Polish, Hungarian, Romanian, Russian, Slovakian, Slovenian, Turkish, Chinese, Korean, Japanese and Thai dictionaries.
The dictionaries contain the general vocabulary of most Windows-based software. It is advised to purchase the extended dictionaries separately, to add terms unique to each respective application you might want to translate.
Usage is quite simple, the "Software Translator" we want to thanks to the program by opening the opening offers 27 different languages. moreover, this choice of languages available in the Turkish language. In other words, in English, German, French, Japanese, such as kullanınlan 27 languages around the world use the program in 27 languages, including Turkish. Similarly, a program of Turkish kullanabilrsiniz different languages. Simply install on your computer and the program you want progrmı "Software Translator" turn over. In the study of the program logic is quite simple. More pre-installed and used in programs to translate the words of the word database to each other! If you wish to add new ones to those words. You can learn more by following the use of our program and our video.

Requirements OS: Windows 98, ME, NT, 2000, XP / Vista
interface language: U.S English, Swedish (Svenska)
Year: 2003-2010
Manufactured by: Eurocity Software

Code:
***************************************
Content of this section is hidden, You must be registered and activate your account to see this content. See this link to read how you can remove this limitation:

http://forum.civilea.com/thread-27464.html
***************************************

Code:
***************************************
Content of this section is hidden, You must be registered and activate your account to see this content. See this link to read how you can remove this limitation:

http://forum.civilea.com/thread-27464.html
***************************************

Code:
***************************************
Content of this section is hidden, You must be registered and activate your account to see this content. See this link to read how you can remove this limitation:

http://forum.civilea.com/thread-27464.html
***************************************

Code:
***************************************
Content of this section is hidden, You must be registered and activate your account to see this content. See this link to read how you can remove this limitation:

http://forum.civilea.com/thread-27464.html
***************************************