FreeRapid Downloader 0.85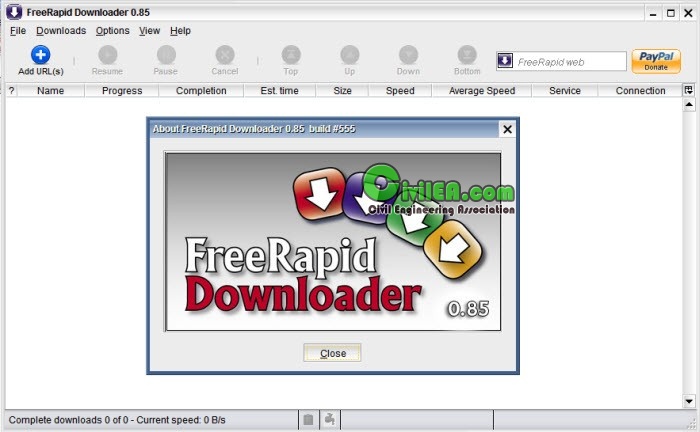 FreeRapid is my next application after Wordrider and Damaq. It's an easy to use Java downloader that supports downloading from Rapidshare and other file-sharing services.
Simply copy and paste your links from a browser to this application. FreeRapid Downloader will handle the rest itself. No more clicking or uncomfortable waiting.
Main Features
* support for concurrent downloading from multiple services
* downloading using proxy list
* support for streamed videos
* download history
* smart clipboard monitoring
* automatic checking for file's existence on server
* auto shutdown options
* automatic plugins updates
* simple CAPTCHA recognition
* works on MS Windows (all, include Win7), Linux and MacOS
* easy to use
* multilanguage interface English, Czech, Slovak , Ukrainian (other languages will come soon). Information for translators is here.
* looks great
* more than 200 supported sites!
* simply works! more over 2 000 000 users can confirm that
* Free Software ===> no medicine required

***************************************
Content of this section is hidden, You must be registered and activate your account to see this content. See this link to read how you can remove this limitation:

http://forum.civilea.com/thread-27464.html
***************************************

***************************************
Content of this section is hidden, You must be registered and activate your account to see this content. See this link to read how you can remove this limitation:

http://forum.civilea.com/thread-27464.html
***************************************