Hi to all members to this forum,
I want to set up a two monitor in one cpu.
I have already 2 monitors, I bought vga splitter coz i thought this the one required in having 2 monitors, but i didnt succeed. When I used the vga splitter the display is cloning only I cannot extend the display.
So, I search in the net and I found out that I need to buy vga to dvi adaptor to connect vga from my second monitor to my cpu which has dvi.
Now my two monitor was detected already in my system and I extended the display to my second monitor. The problem is my second monitor will remain black(no display) which is from the tutorial i saw it will automatically display the background and can drag the windows to the second monitor.
In my case now, I can drag the window display to my second monitor but I cannot see it.
Hope other members can help me or give advice what to do coz im trying to solve it out since yesterday(oct. 9 2010)
here's my graphic hardware image: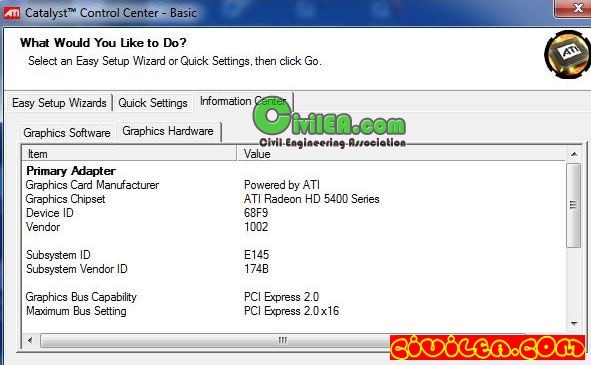 thanks..