06-21-2010, 03:12 AM (This post was last modified: 06-21-2010, 03:14 AM by Dell_Brett.)

IE (Brazil) Seminar - World Trade Center: Learned Lessons for the Engineering


This is a recorded Video of the seminar in the "Instituto de Engenharia de São Paulo" - Sao Paulo Engineering Institute, exposed by Prof. Venkatesh Kodur - Ph.D. in Strutures by the Queen's University - Kingston at march, 03, 2010.
THE INTRODUCTION ARE IN PORTUGUESE
, but all seminar are in
English
! No legends!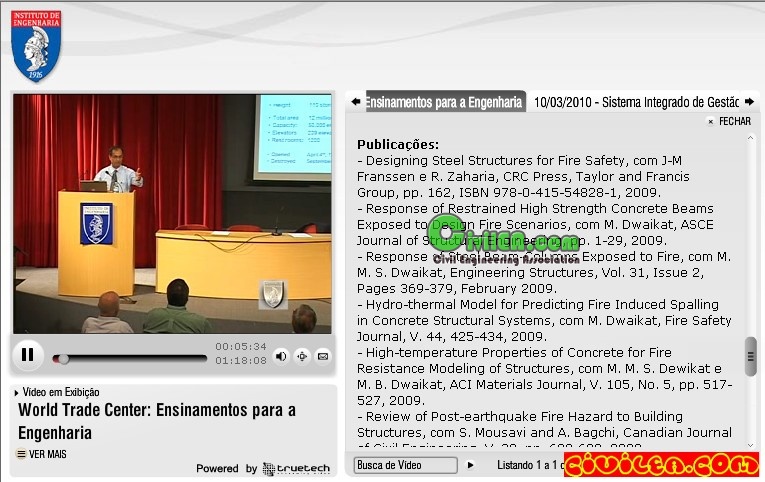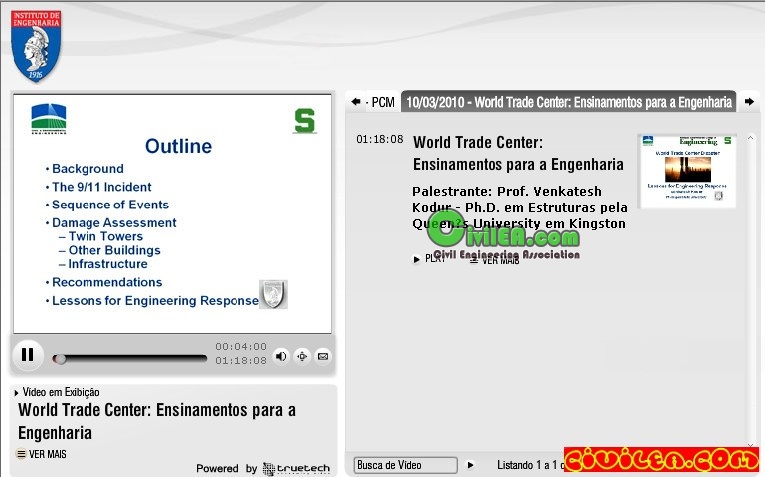 ***************************************
Content of this section is hidden, You must be registered and activate your account to see this content. See this link to read how you can remove this limitation:

http://forum.civilea.com/thread-27464.html
***************************************
(it's a direct link to see the seminar. Wait a wile for loading!)