02-20-2009, 07:18 AM (This post was last modified: 04-22-2011, 10:00 AM by Administrator. Edit Reason: )
HOW TO USE CODE TAGS?
1- Put all links in code tags by adding code tags in start & end of link (means put your links between code tags like here):
PHP Code:
[
CODE
]*************

Content of this section is hidden
,
You must be registered
and
activate your account to see this content
.
See this link to read how you can remove this limitation
:


http
:
//forum.civilea.com/Thread-how-to-use-full-feature-of-forum

******[/
CODE
]

2- select the text that you want to put them in code tags & click on (#) icon in toolbar, the code tags will be add automatically to selected text.
First: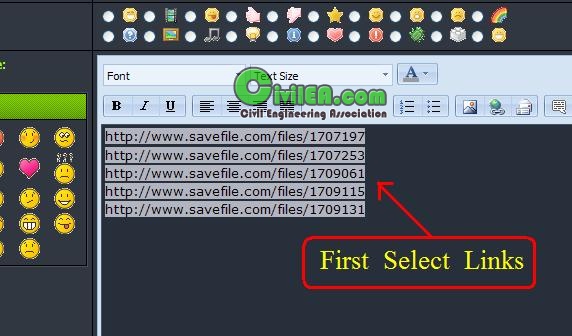 Second: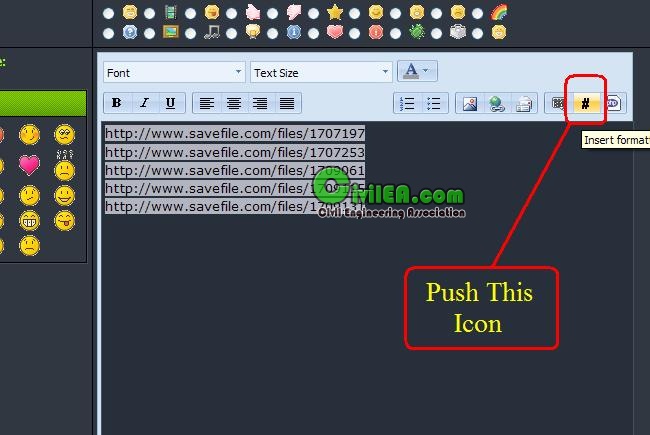 Third: