02-07-2010, 11:22 AM (This post was last modified: 02-07-2010, 11:24 AM by Dell_Brett.)
Alamillo Bridge - Seville, Spain (By Calatrava)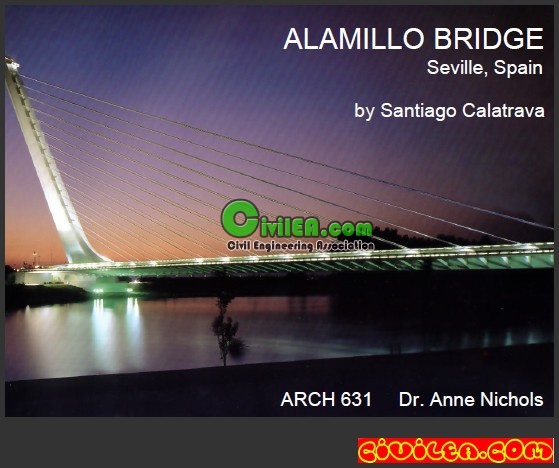 Pdf file - 16 pages
The construction phases of the Alamillo Bridge were quite complicated, at first conducted an extensive study of soil mechanics, to understand the terrain more favorable for construction, subsurface features revealed the complexity of the work to be loamy sands low volume and expansive, which would require very deep to excavate.
As a result of geological study determined the type of foundation chosen for the mast, consisting of a large concrete as where the mast is embedded, forming a single monolithic piece gives flexibility to the weights and push wind through the steel jacket.
The very foundation is used by the architect to create a terrace overlooking the lap around the perimeter and underneath the bridge structure, exposing the bottom of the bearing structure.
It is an incomplete work on the proposal of providing for Calatrava addition to the current Alamillo Bridge, another twin bridge, perpendicular to the first willing to save the other side of the river, over a viaduct that had to cross to the island of La Cartuja.
The architect devised a human torso crowd pulling tension cable that secures the board with flexibility and balance thanks to its inclination.
The materials used in steel and reinforced concrete white, which makes full of grace and slenderness, is truly monumental sculpture.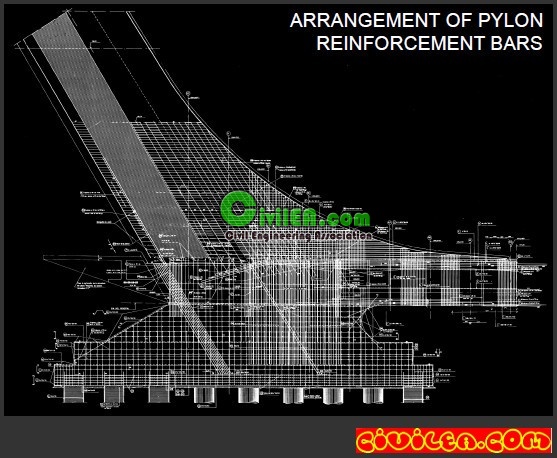 Code:
***************************************
Content of this section is hidden, You must be registered and activate your account to see this content. See this link to read how you can remove this limitation:

http://forum.civilea.com/thread-27464.html
***************************************