Adaptive Structures: Engineering Applications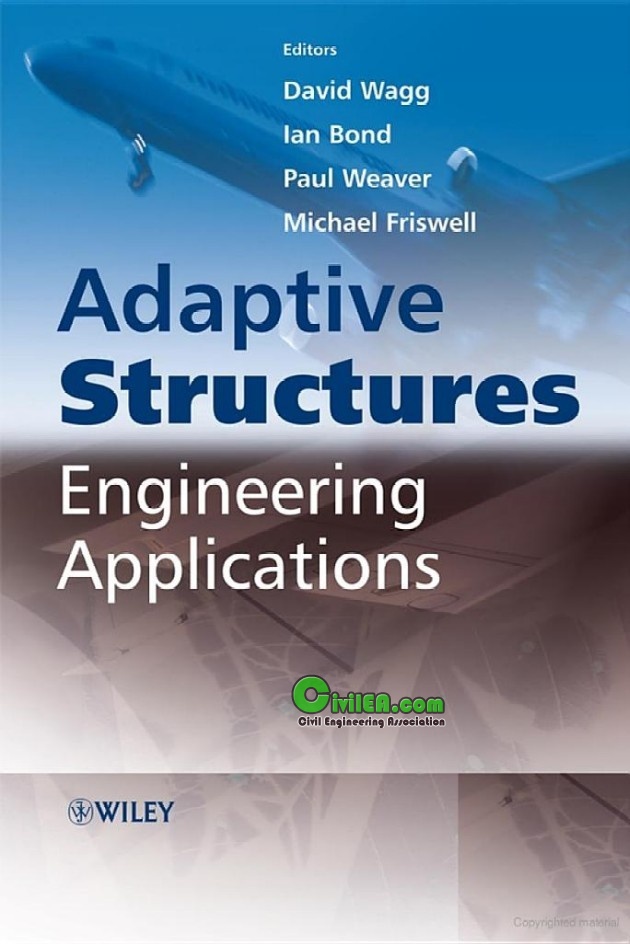 David Wagg, Ian Bond, Paul Weaver, Michael Friswell "Adaptive Structures: Engineering Applications"
Wiley | 2007-07-10 | ISBN: 0470056975 | 314 pages | PDF | 6,6 MB
Adaptive structures have the ability to adapt, evolve or change their properties or behaviour in response to the environment around them. The analysis and design of adaptive structures requires a highly multi-disciplinary approach which includes elements of structures, materials, dynamics, control, design and inspiration taken from biological systems. Development of adaptive structures has been taking place in a wide range of industrial applications, but is particularly advanced in the aerospace and space technology sector with morphing wings, deployable space structures; piezoelectric devices and vibration control of tall buildings.
Bringing together some of the foremost world experts in adaptive structures, this unique text:
includes discussions of the application of adaptive structures in the aerospace, military, civil engineering structures, automotive and MEMS.
presents the impact of biological inspiration in designing adaptive structures, particularly the use of hierarchy in nature, which typically induces multi-functional behavior.
sets the agenda for future research in adaptive structures in one distinctive single volume.
Adaptive Structures: Engineering Applications is essential reading for engineers and scientists working in the fields of intelligent materials, structural vibration, control and related smart technologies. It will also be of interest to senior undergraduate and postgraduate research students as well as design engineers working in the aerospace, mechanical, electrical and civil engineering sectors.
***************************************
Content of this section is hidden, You must be registered and activate your account to see this content. See this link to read how you can remove this limitation:

http://forum.civilea.com/thread-27464.html
***************************************