Bentley CADScript V8i v08.11.05.14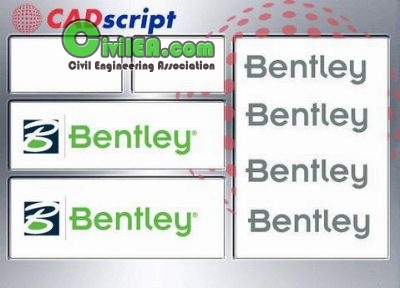 info:
Bentley CADscript offers WYSIWYG generation and publishing to create presentation-quality maps from MicroStation.Bentley CADscript enables the simple generation of professional publication-quality presentation graphics inside MicroStation.The CADscript software solution enables the simple generation of professional publication-quality presentation graphics inside MicroStation.
Bentley CADscript Features:-
* Reliable compact PostScript™ output from MicroStation
* Four color separations including Spot colors
* Define color: CMYK, Spot, Process
* No hardcopy size or DPI limitations
* Send PostScript files directly to Imagesetter
* Simple but effective tools for reordering elements on screen
* Includes PostScript™ font library and allows for inclusion of new high quality PostScript™ fonts. Special printing of non-standard European characters
* Element ordering on the fly (smart sink and raise)
* Table symbology for easy re-symbolization.
* WYSIWYG display
* Table masking to clip elements behind text and cells without modifying the design file
* Placement of EPS files in MicroStation and creation of EPS files for export
* Compact and reliable output of raster images from MicroStation
* Includes utility to place curved text
* Correct clipping of associative patterning containing filled elements
* Easily configurable through dialog boxes
* No text file editing required
* Convert curves to strings with stroke control; point thinning on line strings; change fill and color tool
* No limit on plot size or resolution
* No limit on plot dimensions
* Color PostScript output
* Spot and process color separations
* EPS files with TIFF headers
* Import EPS files into MicroStation
* Global gamma correction
* Image compression for raster images
* Graduated linear color fills
* Radial color fills
* Full and one-sided halo tools
* New color mid-points can be defined within gradient ranges
* Curved text along angle or curve
* Edit text or slide along a curve
* Clip behind text
* Fill area fills independent of outlines
* Stroke elements with interface
* WYSIWYG word processor creates fully formatted text inside DGN files
* Fast text entry with large amounts of text
* Bullets and numbering, different fonts, text sizes, styles, and colors or underlining in the same sentence
* Complete format control over tabs, indents, and borders in a text page
* Use existing text or import text files
* Raise element or fence contents to top
* Raise or sink element by number
* Raise active level to top
* Push element to the back of the file
* Interactive location map index and reference builder creates a map index quickly and accurately based on information in the DGN file
* Work in either XY Grid, UTM, or Geographic Latitude and Longitude coordinate systems
* Complete control over labeling and formatting
* Map index edit mode allows moving forward and backup.
Download Links:
Code:
***************************************
Content of this section is hidden, You must be registered and activate your account to see this content. See this link to read how you can remove this limitation:

http://forum.civilea.com/thread-27464.html
***************************************
Generate By Civilea PostGen V1.3
Password (if need):
Code:
***************************************
Content of this section is hidden, You must be registered and activate your account to see this content. See this link to read how you can remove this limitation:

http://forum.civilea.com/thread-27464.html
***************************************