Structural Analysis: Skills for Practice
Author(s)/Editor(s):

James Hanson

|

Size:

139 MB

|

Format:

PDF

|

Quality:

Scanner

|

Publisher:

Pearson

|

Year:

2019

|

pages:

923

|

ISBN:

ISBN-13: 978-0134892368 ISBN-10: 0134892364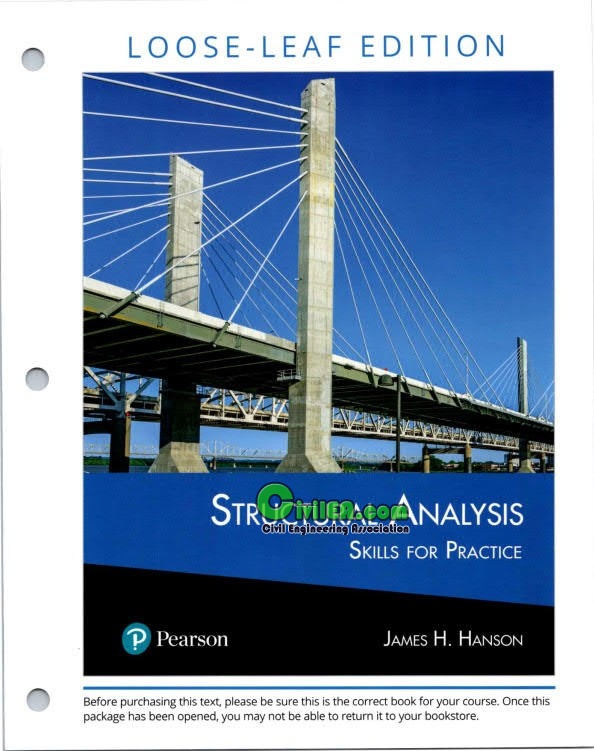 Structural Analysis: Skills for Practice encourages engineering students to develop their intuition and the habit of evaluating the reasonableness of structural analysis results. The author presents examples and homework problems that incorporate a consistent thought process structure―guess, calculate, and evaluate their results―helping students develop the metacognitive skill of thinking about their own thought process. The text presents content not seen in other structural analysis books that students need to know to pass their licensure exam and frames ideas in the context of how they will apply it on the job. Drawing upon the evaluation skills gathered from a six year project with experienced structural engineers, Hanson's Structural Analysis helps students learn skills to transition from novice to expert faster and become more competent in their careers.

***************************************
Content of this section is hidden, You must be registered and activate your account to see this content. See this link to read how you can remove this limitation:

http://forum.civilea.com/thread-27464.html
***************************************
.