DesignSense CADPower v22.12
Size:
16 MB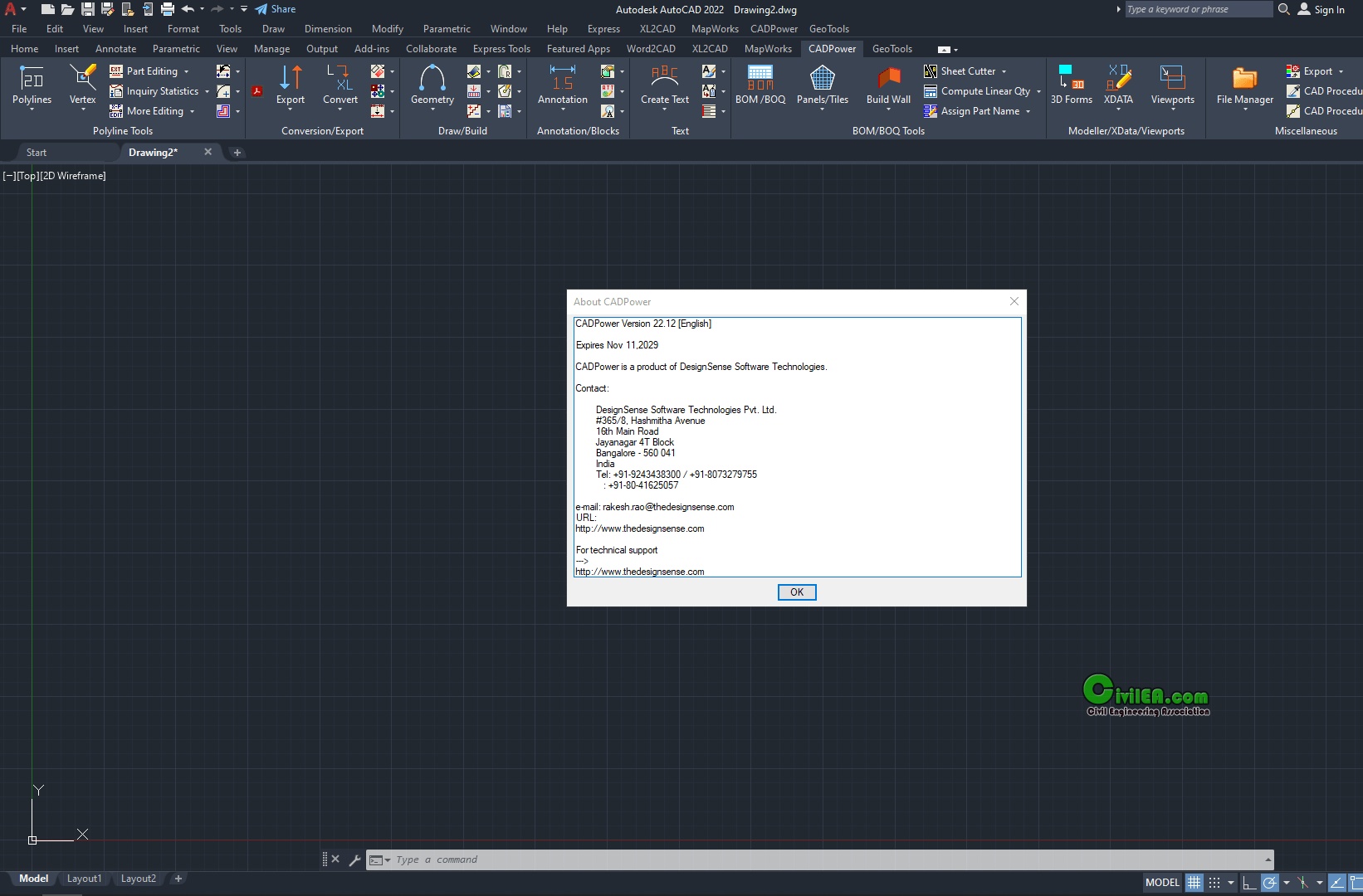 CADPower is a pure-productivity tool for the .dwg CAD user. It provides you with over 400+ Lisp routines and tools that you always wanted but found missing. It is designed to super-charge and boost productivity for just any AutoCAD / BricsCAD user. CADPower is designed from user feedback and used today by over 2000+ organizations all over the world.
Why CADPower?
Increased operator efficiency
Significant reduction in operator errors
Commonly required CAD tasks automated
Wide range of functionality – from generic CAD operations to file management, OS interface etc.
ADPower V22 Software for AutoCAD / BricsCAD / ZWCAD / ARES Commander
AutoCAD 2022-2012 & BricsCAD V21 compliant. Also runs on all vertical application add-ons built on them. Pull down, tool bar, ribbons, dialog box and command line interface. Compatible with all other third-party applications.
A beta version of CADPower is now available on the ZWCAD and ARES Commander platforms also!!
CADPower functions includes
• Advanced Polyline Editing
• Draw, Build and Conversion Tools
• Text Processing
• Enhanced Selection Settings
• Inquiry & Statistics Tools
• Drawing Editing Tools
• Turn your DWG into a Database
• Extended Entity Data Tools
• Drawing Cleanup / QA Tools
• Import / Export Tools
• BOM/BOQ Tools
• Annotation Tools
• Powerful Blocks and Attribute Management
• Quick Abbreviated Commands
• Miscellaneous Tools
• Fully compatible for batch script processing

***************************************
Content of this section is hidden, You must be registered and activate your account to see this content. See this link to read how you can remove this limitation:

http://forum.civilea.com/thread-27464.html
***************************************

***************************************
Content of this section is hidden, You must be registered and activate your account to see this content. See this link to read how you can remove this limitation:

http://forum.civilea.com/thread-27464.html
***************************************

***************************************
Content of this section is hidden, You must be registered and activate your account to see this content. See this link to read how you can remove this limitation:

http://forum.civilea.com/thread-27464.html
***************************************