Theory of Transformations in Steels
Author(s)/Editor(s):

Harshad K. D. H. Bhadeshia

|

Size:

120 MB

|

Format:

PDF

|

Quality:

Original preprint

|

Publisher:

CRC Pres

|

Year:

March 26, 2021

|

pages:

604

|

ISBN:

9780367518080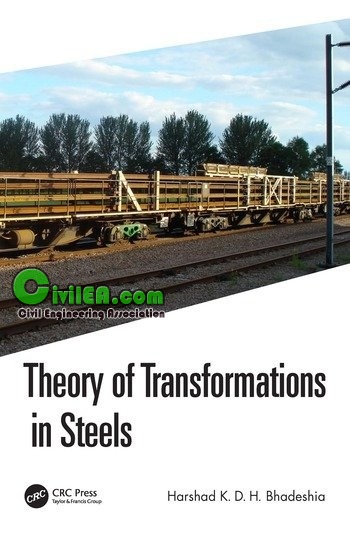 Written by the leading authority in the field of solid-state phase transformations, Theory of Transformations in Steels is the first book to provide readers with a complete discussion of the theory of transformations in steel.
Offers comprehensive treatment of solid-state transformations, covering the vast number in steels
Serves as a single source for almost any aspect of the subject
Features discussion of physical properties, thermodynamics, diffusion, and kinetics
Covers ferrites, martensite, cementite, carbides, nitrides, substitutionally-alloyed precipitates, and pearlite
Contains a thoroughly researched and comprehensive list of references as further and recommended reading
With its broad and deep coverage of the subject, this work aims at inspiring research within the field of materials science and metallurgy.
Table of Contents
1. Crystal Structures and Mechanisms.
2. Thermodynamics.
3. Diffusion.
4. Ferrite by Reconstructive Transformation.
5. Martensite.
6. Bainite.
7. Widmanstatten Ferrite.
8. Cementite.
9. Other Fe-C Carbides.
10. Nitrides.
11. Substitutionally-Alloyed Precipitates.
12. Pearlite.
13. Aspects of Kinetic Theory

***************************************
Content of this section is hidden, You must be registered and activate your account to see this content. See this link to read how you can remove this limitation:

http://forum.civilea.com/thread-27464.html
***************************************

***************************************
Content of this section is hidden, You must be registered and activate your account to see this content. See this link to read how you can remove this limitation:

http://forum.civilea.com/thread-27464.html
***************************************