CSi Bridge 2020 v22.0.0
Size:
834 MB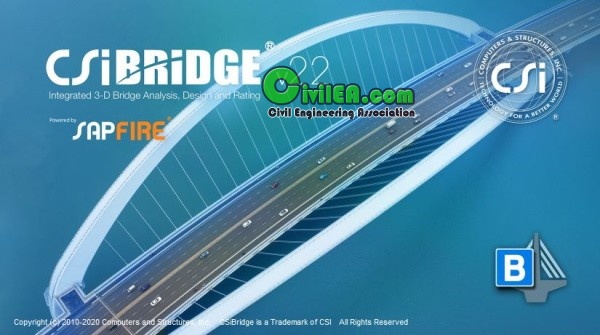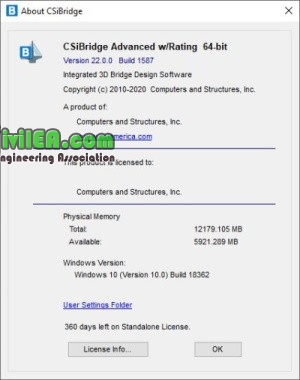 Main Enhancements:
• Parametrically defined detailed foundations, including soil springs, can now be added to a model.
• Web- and flange-plate layouts can be printed for steel I-girder bridges, including comprehensive dimensions and steel-weight quantities. The location of stiffeners and diaphragms that define the shear panels are shown on the drawings. The number of spans shown per sheet can be customized.
• Load cases within a single model can now be run in parallel using multiple machines and combined on a single machine.

Code:
***************************************
Content of this section is hidden, You must be registered and activate your account to see this content. See this link to read how you can remove this limitation:

http://forum.civilea.com/thread-27464.html
***************************************

Code:
***************************************
Content of this section is hidden, You must be registered and activate your account to see this content. See this link to read how you can remove this limitation:

http://forum.civilea.com/thread-27464.html
***************************************

Code:
***************************************
Content of this section is hidden, You must be registered and activate your account to see this content. See this link to read how you can remove this limitation:

http://forum.civilea.com/thread-27464.html
***************************************

Code:
***************************************
Content of this section is hidden, You must be registered and activate your account to see this content. See this link to read how you can remove this limitation:

http://forum.civilea.com/thread-27464.html
***************************************